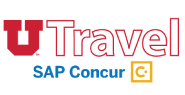 To streamline the Request Booking types in Concur Request, we will be consolidating the "How will you reserve" and "Do you need University Travel Advisor Assistance" effective November 8, 2022 to align with our Booking Travel Checklist: Booking Method Options.
Updated Travel Request Booking Types: How will you reserve air, car, and/or hotel? 
1. Book Online – Concur Travel 
We highly recommend travelers start in Concur Request – but if a traveler starts in Concur Travel when the Request is auto-created select this option as the traveler has already booked their travel reservations via Trip Search. 
2. Book Agent – CBT
Reminder to complete a Book a Trip Form for assistance from Christopherson Business Travel Advisors. This option is a popular option for Non-Employee Travel.
3. Book outside of Concur Travel and CBT
Travelers are responsible for adhering to university regulations and rules for reimbursement. Register travel plans that have been or will be booked outside of Concur Travel or CBT (ex. directly with an airline vendor).
If you have any questions, please contact Travel & Reimbursement Services at travel_questions@utah.edu or 801-581-7142
Thank you