This is a final reminder that we will be deploying optimizations to the UTravel Concur system on Tuesday, December 20, 2022 – meaning the system will be unavailable from Friday, December 16 – Monday, December 19.
Please see the Update Timeline below and plan accordingly.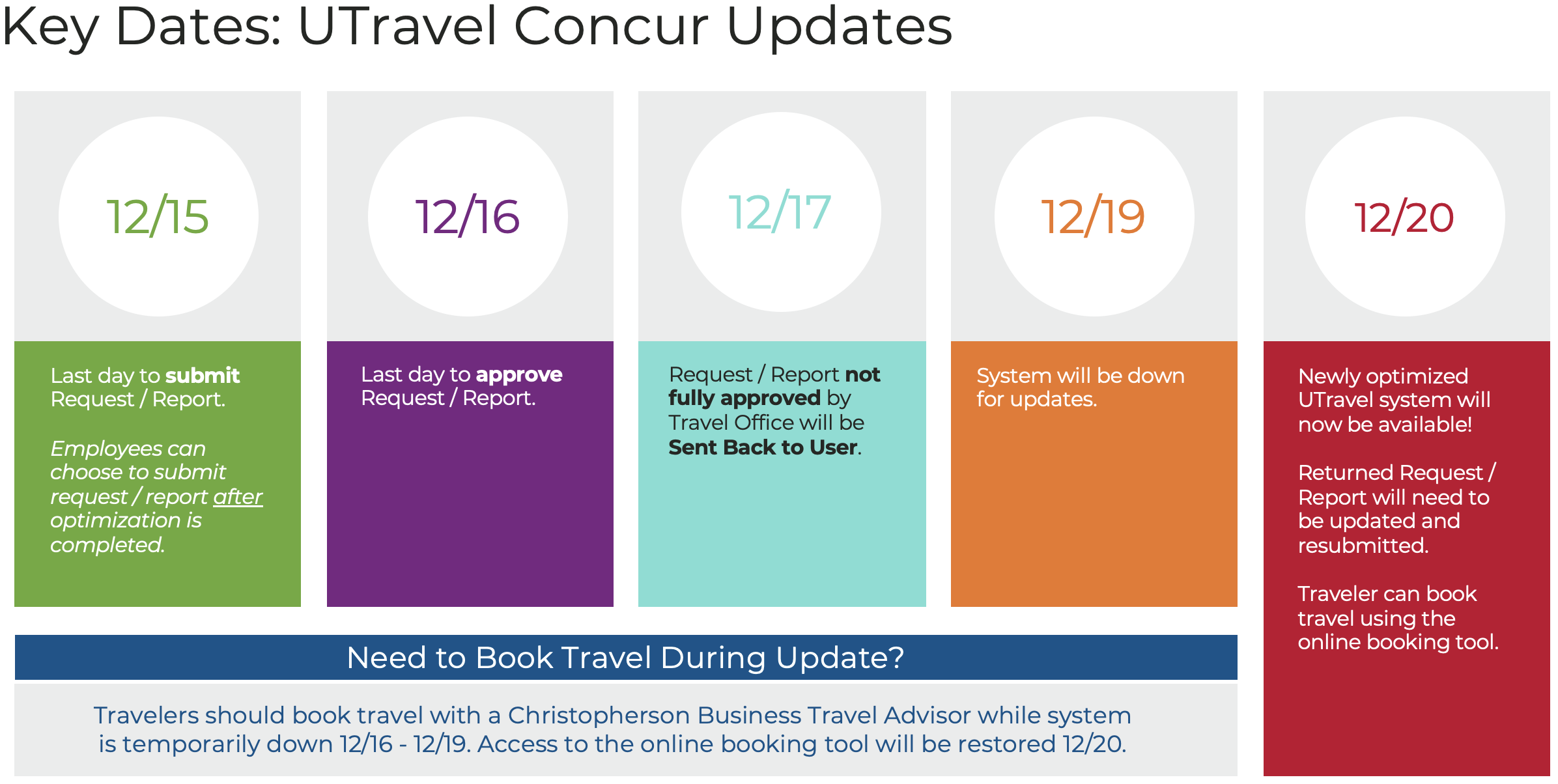 Christopherson Business Travel: travel@admin.utah.edu  |  801-587-9005  |  M-F 8:00-5:00 pm MT 
Click Here to see examples of the new updates!
If you have any questions, please contact Travel & Reimbursement Services at travel_questions@utah.edu or 801- 581-7142.  
Thank you,
Darrin Robertson, Associate Director – Travel & Reimbursement Services