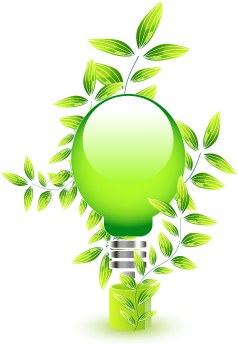 Last week, we implemented an exciting new project called the Green Travel Fund – which is a collaborative effort between the Travel Office, Facilities Management, and the Sustainability Office to provide a convenient method for travelers to offset the impact of their travel.
When preparing a reimbursement, our system will present a pop-up box that asks if the Traveler would like to make a donation to the Green Travel Fund. In response to user feedback, we have added the following clarifying statement:
"If you do not know whether or not your traveler would like to donate, please click No." 
The Sustainability Office will soon conduct outreach to raise Traveler awareness so they know of this Green initiative and they will know to alert the Travel Preparer if they would like to donate, and if so, how much of their reimbursement should be donated.

It will primarily be the Traveler's responsibility to indicate whether or not they would like to participate in this program. The default donation is now set to $0, and Preparers can enter the desired amount of donation. If the Traveler has not indicated that they would like to participate, please click No and no donation will be made.
This is what Preparers will see when submitting the reimbursement request: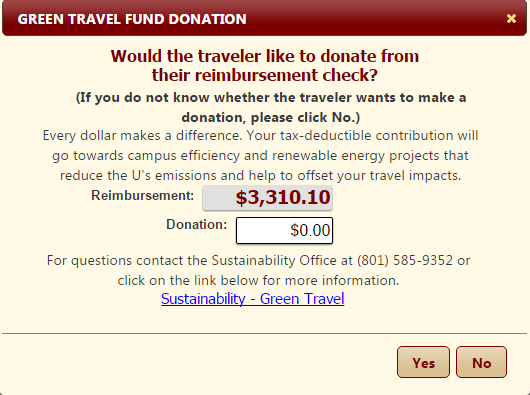 Thank you for your support and valued feedback. We welcome your feedback by using the Ask Us online form.