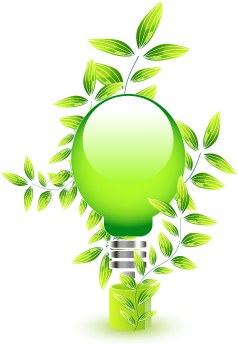 The Travel Office is excited to partner with the Office of Sustainability to offer a convenient opportunity to help offset the impact of University Travel!  Please help us make our travelers aware of this new option:
Beginning October 12, faculty, staff, and students traveling on behalf of the University will have the option to make a donation to the University of Utah's Green Travel Fund when submitting their travel reimbursement.
These tax deductible donations will help fund campus efficiency and renewable energy projects. These projects reduce the U's emissions and help offset travel impacts.
During the final steps of each reimbursement request, preparers will be asked whether or not the traveler would like to participate. When the traveler chooses to donate, a window will appear (see below) in which you can indicate how much you would like to donate to this fund. The default amount is $10, but can be changed by the preparer.
This is an image of what preparers will see when submitting the reimbursement request: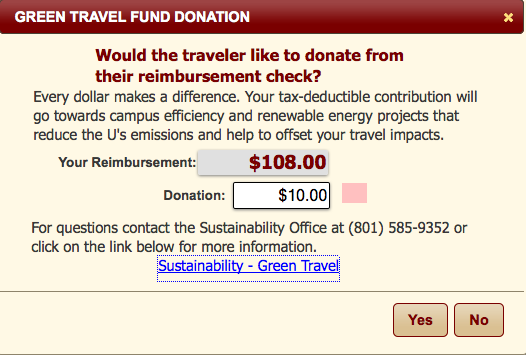 For more information on the Sustainability Resource Center, click here.