Travel planners: You have the option to streamline the Step 2 airfare reservation process by uploading airfare quotes directly to our agents.
Our agents will verify attached quotes to determine whether your choice is available for purchase as a refundable ticket or if your itinerary qualifies for other available discounts.  If we are able to discount a ticket, you will see a lower price once the ticket is confirmed. (after a Step 3 submission)
This upload option only works with PDF files – so to produce a PDF, you will click File -> Print -> Save As PDF in your browser, when shopping online for airfare.
Example:
You have identified your ideal itinerary: You have come to a Trip Summary screen – or some other screen which shows the full itinerary, dates and price, see example here.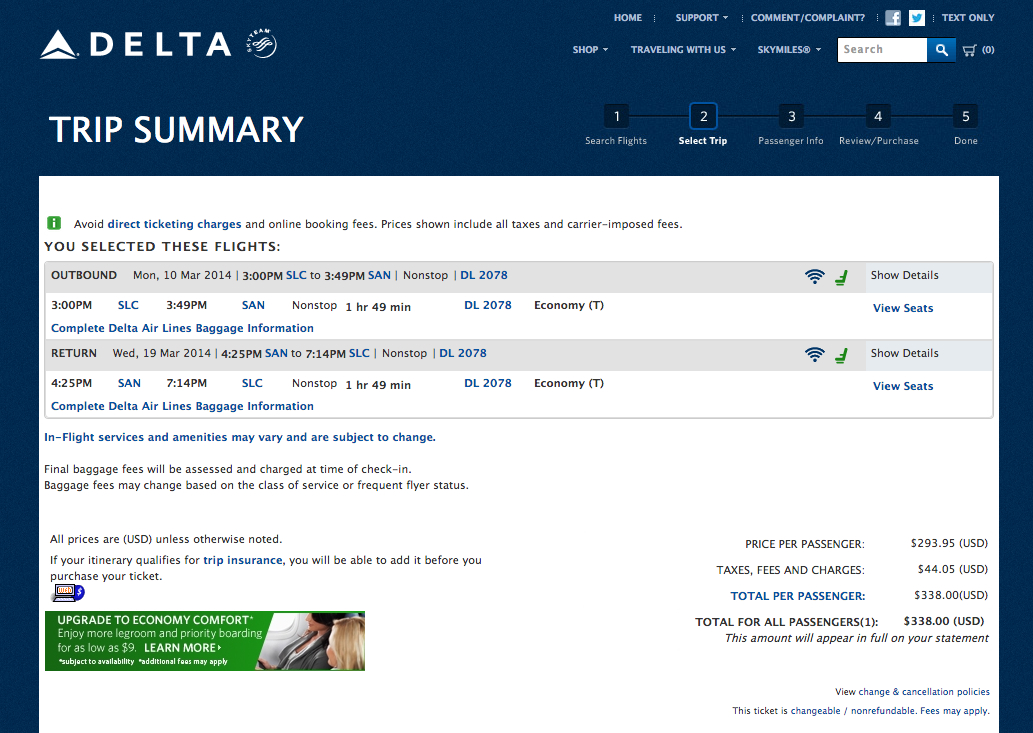 Save your web page as a PDF to your local machine: Click File -> Print -> Save As PDF (this process will vary slightly by browser).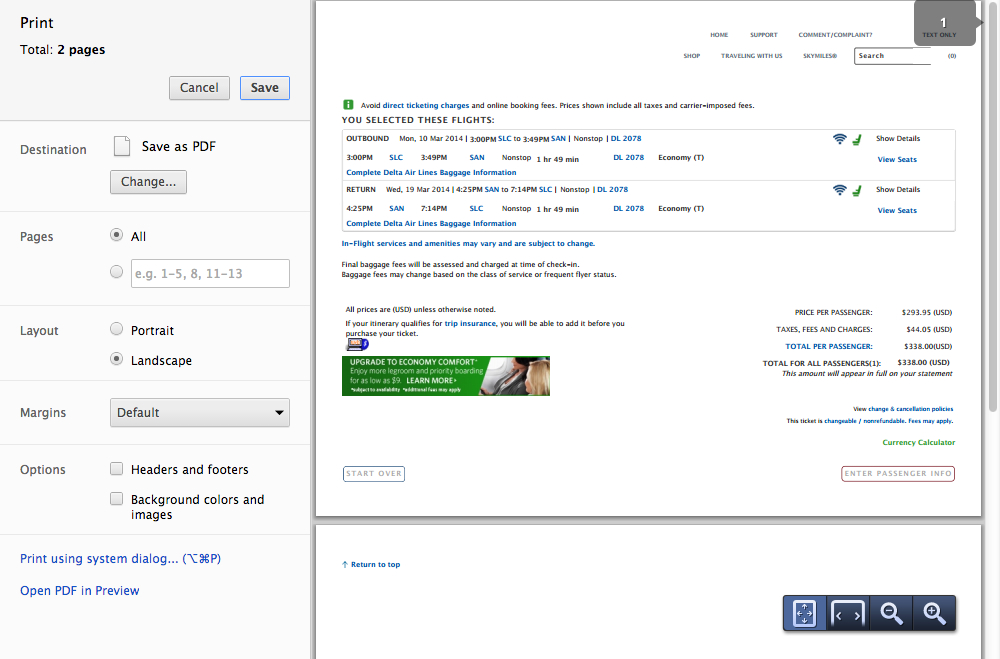 Attach the saved PDF to your Step 2 submission: Use the "Browse" button to upload your itinerary to the Travel System.