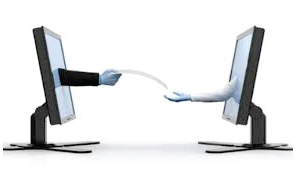 The Procurement & Contracting Services Department has started the implementation of a new electronic "Total Contract Manager" System (TCM) as part of the campus wide UShop Marketplace System.
We are asking departments to use this form to tell us about the contracts in your area and to upload a copy of your completed contracts to the Purchasing Department for the TCM system.
We will be drawing a name from the submissions for office bagel give-aways every other Monday until Thanksgiving. We appreciate your help with this project!
What will TCM do?
This new system will act as a central repository of purchasing related contracts, which will enable departments and business units quick and easy electronic access to their contracts. Pre-set 'alerts' can be set in the system to give advance notice of the contract expiration date or other date sensitive requirements such as term renewals along with many other features to assist departments to manage their contracts. As we begin implementation, our department will be outreaching to departments and business units to obtain a copy of their procurement based contracts so that we may input them into this new system.
As the implementation of TCM progresses, the procurement department will be outreaching to departments and business units to obtain copies of their procurement based contracts, as each contract will be input into the new system. In addition to this outreach, departments and business units are being asked to utilize the TCM web page, as an easy and convenient way to provide detailed contract information with a resource for uploading copies of each contract.
The request for all procurement based contracts will begin on October 3, 2016 and we ask for your expedient response. If your department or business unit would like more information, please call the Department of Purchasing at 801-581-7243 and ask to speak with Michael Smith or Joe Bryant.
More information about this new system can be found on our Purchasing Home Page under Total Contract Manager.