Thank you to those who have submitted their contracts to Purchasing.  Your efforts will help us have a successful implementation of TCM!
For those unaware, Total Contract Manager (TCM) is a central repository for all procurement related contracts. TCM provides electronic access to your departmental contracts, features a quick search function, as well as provides powerful reporting capabilities. TCM also has the ability to preset notifications in advance of a contract expiration date to allow sufficient time to finalize a new contract.
Submit your contracts using this form, and you will be eligible for our next giveaway!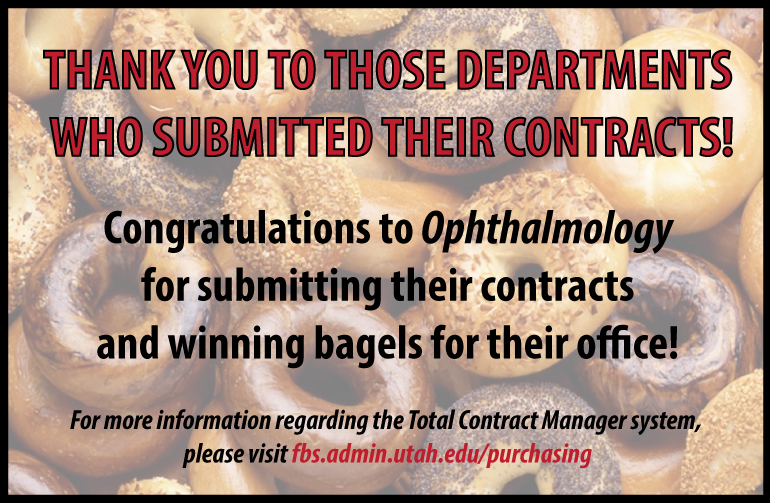 Congratulations to the Ophthalmology department for winning bagels for their office.
21 contracts were submitted for this giveaway – our next giveaway will be on October 31.
For more information regarding TCM and the bagel giveaway, refer to this post.