"UShop Renewals" have replaced the annual Paper Blanket Order process – View the Renewal how-to video here, if you already have access to UShop.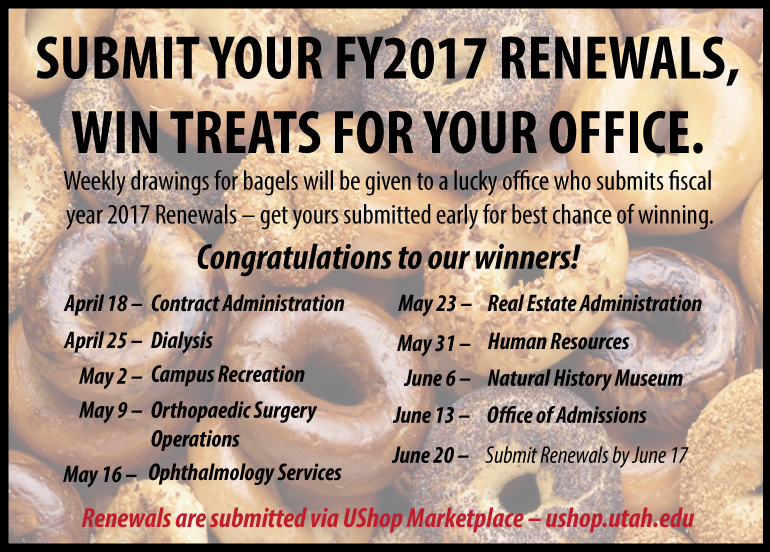 Congratulations to Ann Buffington from the Office of Admissions for submitting Renewals and winning bagels for her office!
Get your Renewals done by Friday, June 17th to enter our next weekly drawing!
Get your Renewals (formerly Blanket Orders or Proof Reqs) submitted prior to fiscal year close – which is June 24 – to beat the rush! 

Don't wait!  You can train online – See our ONLINE Shopper, Requisitioner and Renewal Training.
We also have resources ready to help you at our Hands-On help and Q&A session.  You will have in-person help to understand any UShop process you may have encountered, and we will be able to help you complete your Renewal process at the same time.