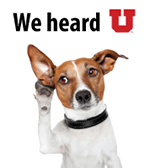 We are pleased to announce that Concur expense reports are now available in Management Reports. These PDF documents include details about basic traveler and trip info, as well as copies of all receipts associated with the report.
Can't find a travel doc in management reports?
Keep us informed of problems accessing these reports. This is a new procedure for us, and we may have missed "saving" your report in a way that it can be "found" by the CIS Management Report application. If your report is missing from the transaction details, Email info to travel_questions@utah.edu. Travel & Reimbursement Services can email you a PDF copy of the expense report until any lingering issues are resolved.
---
Departments are now able to use the Account code to better organize travel expenses in Concur!
Update the last digit of the account code used on Expense Reports to any value 1-9. Please note that account codes vary by Trip Type (see list below).
Attention: School of Medicine users should continue to use values 1-3 for mission-based accounting.
*Note: this enhancement is applicable to CAMPUS trip types only. This option is not available on HOSP trips due to the HOSP chart of accounts.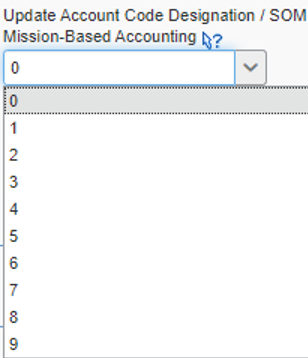 Selecting any value 1-9 from the drop-down will update the last digit of the account code used on the expense report (e.g. selecting 1 on a CAMPUS: Domestic Out-of-State trip type will result in the account code being 60001, selecting 4 will mean 60004, etc.).
Please refer to our training guide for info on how to use this new functionality.
---
Questions for Travel & Reimbursement Services? Ask Us here