The University has extended the COVID-19 Travel Ban to include trips through June 30, 2020, please refer to the official notice. Many departments will have to close open trips that were planned during the Travel Ban, and there will be scenarios where employees have paid for expenses out-of-pocket. This post should answer questions about what needs to be done to close these trips, and to issue necessary reimbursements.
All pre-paid expenses that have been paid by the University will require submission of either an Expense Report (Concur) or a Legacy Reimbursement Request. Your office will need to document actions taken with regard to any credits, refunds, or costs that cannot be recovered, using this form.
Concur Users: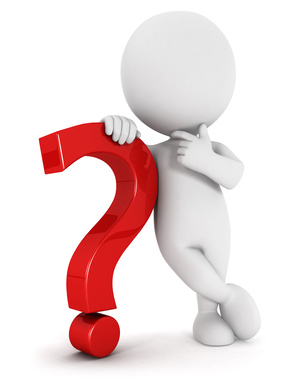 All Requests will need to be resolved, either by closing/inactivating (if no expense report is necessary), or by submitting an attached expense report.
If you purchased an airline ticket in the Concur booking tool or through the onsite agency, you will need to create an expense report to substantiate the airfare expense, even if it was refunded/credited for future use. When your department uses airline credits, those invoices will be attached to the future trip.
If there are any pre-paid expenses, such as airfare, registration or hotel deposit, departments will have to initiate an expense report to substantiate, document and book those expenses. If there were no pre-paid expenses (including airfare) then the department can simply close/inactivate the Request associated with the trip, and an expense report is not necessary.
To Close/Inactivate Requests: navigate to the Request tab, select your Request, and clicking Close/Inactivate. REMEMBER: To avoid unnecessary Level 1 or Level 2 approvals for after the depart date Requests, do not Close/Inactivate a Request where there are outstanding expenses that need to be allocated.
How to Expense a Cancelled Trip in Concur
Cancelled Trip FAQs
I cancelled my trip in Concur or directly with the travel agency – I am now getting email notifications that I have an outstanding expense. Do I need to create an expense report for the cancelled flight?
Yes, please review this post for instructions.
I cancelled my trip in Concur or directly with the travel agency – my ticket was refundable and I am waiting for the refund. Do I need to wait for the refund to show on my list of available expenses before I submit the expense report?
We recommend putting all expenses on one Expense Report in order to only pay for one Expense Report fee. If you do not wait for the refund, you will have to submit an additional Expense Report resulting in an additional fee.
I submitted an expense report that has been approved and paid – I am now getting email notifications that I have an outstanding expense. Why is this, and how do I fix it? Do I have to submit another expense report?
This error occurs because the UTravel Airfare credit card charge receipt (green credit card icon) was not attached to the expense report from the Available Expense list. If the expense report is submitted, approved and paid without the UTravel charge listed, then YES another expense report will have to be submitted in addition to another expense report fee charged. You will need to create a NEW request, get the appropriate approval, and then import the airfare charge under Available Expenses and submit.