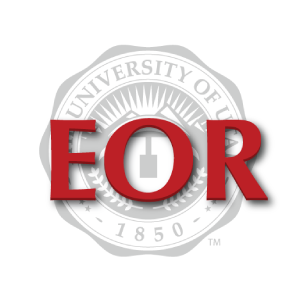 Evidence of Review (EOR) has a new column for Federally funded cost reimbursable Projects ending within 60 days.
PIs: We remind each PI that transactions spent very close to the end date of a project may be subject to additional review and scrutiny.  Transactions that appear on the report linked from this column  are potentially HIGH RISK transactions that could be challenged or disallowed and are subject to additional scrutiny by Internal and External Auditors. The link in this column is an easy way to review any HIGH RISK transactions and take appropriate action if transactions should not remain on the project.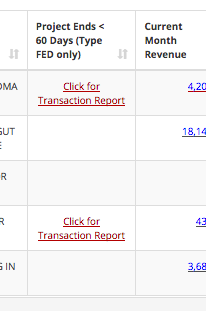 What will appear on the FIL report? When applicable, there will be a link in the column to a report in the Financial Information Library (FIL) that will list any travel, supplies, or equipment transactions beginning 60 days before the Project end date.  Project costs in the last one (1) to ninety (90) days could have the appearance of merely spending down an unobligated balance. Project costs should always be "allowable, allocable, reasonable and necessary" to the goals of the award and any errors should be corrected quickly.  If there are no potentially unallowable transactions, the report will display, "NO RESULTS".  The report can also be run manually by navigating to the Financial Information Library, GRANTS/CONTRACT folder, called "FED Proj Trans 60 Days to End".
Security to the report is by PI/Account Executive.  All PIs, AEs, and Liaisons have automatic security.  Please fill out a Management Report security authorization form if needed.