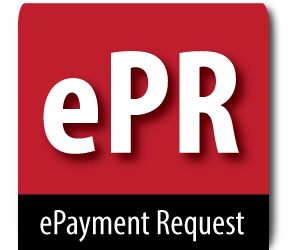 What is ePR?
ePR (electronic Payment Request) is an application that will eventually replace the current paper Payment Request.
The first request type we are releasing is Non-Travel Employee Reimbursements.  We have had a pilot group using ePR for this request type for several weeks, and we are excited to invite other users to submit all Non-Travel Employee Reimbursements using ePR.
NOTE: Beginning April 3, all Non-Travel Employee Reimbursements must be submitted using ePR.  We will not accept paper requests for non-Travel Employee Reimbursements after this date.
We are currently developing other request types in ePR – our objective is to replace the paper Payment Request form with this system.
How do I get access to ePR?
Those Preparers who still need access to the system must:
Review the ePR Training Guide
Pass quiz that can be found at fbs.admin.utah.edu/epr/training/
Email Jake O'Connor once you have passed the quiz, and he will give you access to the application.
Approvers will be able to login to the application to approve requests, they are not required to complete the quiz.