This has been resolved. All reports should be working now. Please contact us with any issues with the Financial Information Library.
Several reports in the Financial Information Library are returning no results. This is connected with the system upgrade that happened over the weekend. We do not have an estimated time on when this will be resolved.
Example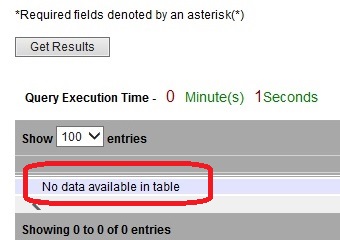 Some of the reports that are not working are the EBT reports in the Payroll folder. However, the EBT reports in Management Reports returns results.

This has been posted on our FS Web Applications Status page. Please visit this page for status updates.


Please ASK US if you have any questions.