Travel Services is excited to announce the release of 8 new training modules for review in preparation of system improvements to be implemented October 26, 2009.
We recommend review of these modules prior to implementation, but these modules are available anytime for your convenience.
Please share this email with any Accountants, Business Officers, Supervisors or Travelers as appropriate.
Please make time to review these modules prior to October 26th. Once you have had an opportunity to review them, we will be happy to answer any questions you may still have. We will be contacting those who have not taken the quiz by the end of the week.
Travel Agency Training: (1 Module) [30 minutes]
Travel Accounting: 7 Modules: (7 Modules)

1 of 7 Register Trip [10 minutes]
2 of 7 Hotel Payment [10 minutes]
3 of 7 Conference Prepayment [10 minutes]
4 of 7 Cash Advance [7 minutes]
5 of 7 Early Reimbursement [7 minutes]
6 of 7 Final Reimbursement [20 minutes]
7 of 7 Trip Info [5 minutes]

Total time: [1 hour 39 minutes]
You can connect to all Modules from our home page (see below):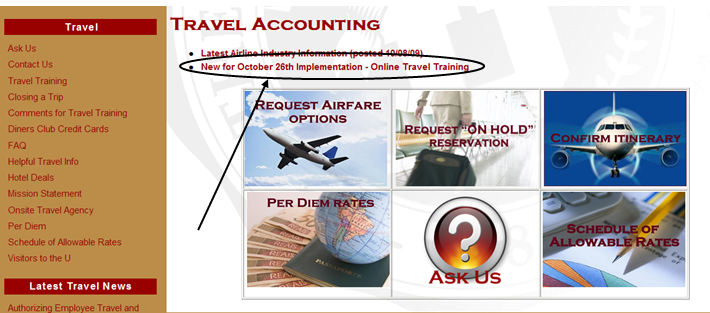 Click here for Online Quiz Self-Enrollment Instructions.
Send us your comments/ideas about these training Modules.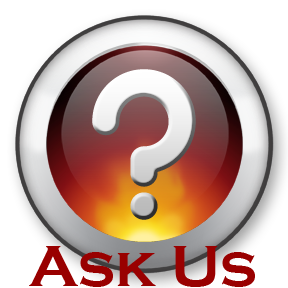 if you have any questions.