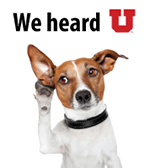 We are excited to announce that we have published a new Evidence of Review (EOR) report to the Financial Information Library (FIL).  You can find it in the EOR folder, and is called "Act/Proj – ALL by FY."  
This FIL Report has been created in response to great feedback from our users. We appreciate suggestions and feedback from many departments, each with varied business processes.  
What does this FIL Report do?
ALL active Activities and Projects are listed for any given ORG, and the report displays whether these Activities or Projects have been reviewed (EOR review).  Viewers can easily see who has reviewed any Activity or Project, and can see which months have not been reviewed.
Features of FIL Report – Act/Proj ALL by FY:
There is an ORG rollup option

The report may have multiple rows to show multiple reviewers by name

It is easily determined if the review has been completed by the Account Executive

A number in the month column represents that at least one reviewing action has been taken (Reviewed, or PDF Reviewed)

Activities or Projects that have not been reviewed at all for the fiscal year will show blanks in the Reviewer and Fiscal Year columns (because no data is available)
Try this FIL to review your ORG now!  
NOTE: (this link will require you to login through CIS)
If you have any questions, please Ask Us