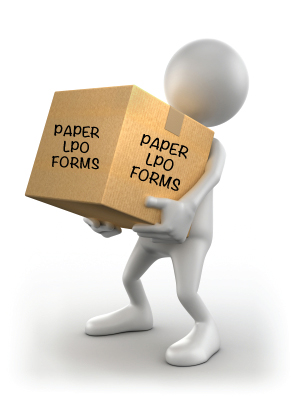 October 1, 2016 marks the elimination of another paper-based process on campus. After this date, Limited Purchase Orders will no longer be processed by Accounts Payable.
Any invoices referencing an LPO, received after October 1, will be returned to the originating office to be re-submitted using the NoPO form in UShop.
What do you need to do? We are asking that departments return all remaining paper Limited Purchase Order forms to Accounts Payable, located in Park 145.
BAGEL DRAWING: Departments who return their forms by each of the next 3 Fridays, (close of business) will be eligible for a bagel giveaway the following Monday.  Drawings will  be held September 12th, 19th, and the 26th.
NOTE: In order to ensure that departments will discontinue their use by the published deadline of October 1, 2016, we plan to notify all ORG heads of any LPO forms that have not been returned by September 26th.
Any concerns regarding this announcement should be sent directly to Scott Patten, Associate Director of Accounts Payable and UShop.
Other paper-based processes have been or will be eliminated soon – check out these dates!