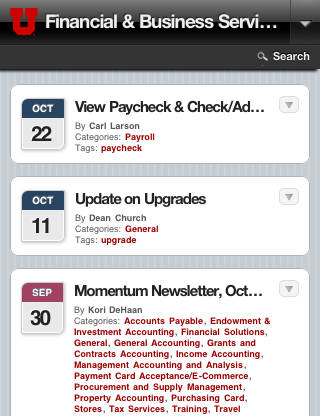 FS News is now available with a special user interface optimized for the most popular touch-based smartphones.
Compatible Mobile Devices are:
iPhone
Google Android
Palm Pre/Pixi
Samsung touch phones
Blackberry touch phones
If you would like to see the regular site, you can optionally (at the bottom of the page) turn this mobile theme off for your mobile device.
Go ahead and point your compatible mobile device to http://fbs.admin.utah.edu/news/, try it out, and let us know what you think.