We are pleased to announce two additions to the suite of Payroll Earning, Benefit and Tax (EBT) reports in the Financial and Human Resources Information Library (FIL/HRIL):
EBT by Activity – similar to the hardcopy blue EBT's mailed each pay period
EBT by Project – similar to the hardcopy pink EBT's mailed each pay period
EBT's in FIL/HRIL offer many enhancements over the hardcopy and WEB Management Report EBT's, including:
ability to pull both current and historical EBT data–you get to specify the range of pay periods to include
ability to pull detailed information (specific types of earnings, benefits and taxes) or summary data–it's your choice
ability to summarize payroll amounts across multiple pay periods at once, or see detail by pay period
ability to view payroll amounts per complete funding chartfield string, or summarize amounts at the Activity, Project or BU 02/03 Org level (omitting the funding account detail)
ability to download to Excel
Look for these two new offerings in the Information Library EBT REPORTS folder using the Financial Information Library or Human Resources Information Library link on the Campus Information System.
In support of the recent Human Resources announcement that the hardcopy EBT's will no longer be distributed beginning November 2009 (see a copy of the memo below), we want to hear if we've hit or missed your EBT reporting needs.
Please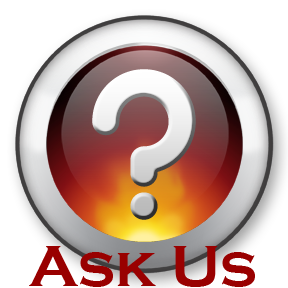 (or tell us) what you think!
HR Memo
---
DATE: August 31, 2009 TO: Deans, Directors, and Department Chairs
FROM: Joan Gines, Interim Vice President, Division of Human Resources
SUBJECT: Payroll Reports and Paycheck Advices
As a result of budget initiatives and in alignment with the University of Utah's commitment to green initiatives, Human Resources is moving toward suppression of paper reports and advice statements that are available in an online version. We seek your participation and support in achieving the goals of the University to lessen our environmental impact and to operate within the reduced budget constraints.
The Payroll Earnings, Benefits, and Taxes Reports are now available through the Human Resources Information Library (HRIL) and the printing of these reports will discontinue in November 2009. Human Resources will train those unfamiliar with HRIL over the next two months to ensure they are ready to make the online conversion.
Also, several thousand employees continue to receive a paper copy of their paycheck information. At this time we are working toward full suppression of these statements. We will stop printing these advices by the November 6, 2009 payroll processing. The Human Resources and Administrative Computing Services team have made enhancements to the online view to include all of the information currently on the pay advice statement. This information can be saved and payroll history can also be viewed. There are many advantages to the employee viewing their information online, including the security provided and the availability of access 24/7.
Thank you for your help in supporting Human Resources, the University of Utah, and our environment.
---