Tracking Accounts Receivable
On Balance Sheet Report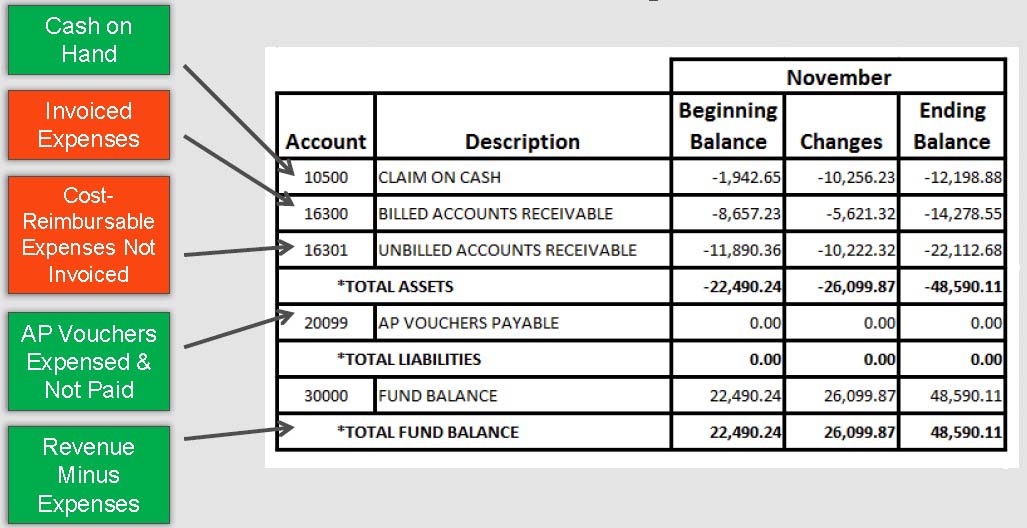 Tracking Revenue On the Summary of Revenue & Expense By Budget Category Report


Revenue Account – All funds received from the sponsor, plus billed and unbilled accounts receivable
All projects will now have a Revenue Account including federal letter of credit grants
Tracking Revenue On Summary of Expenses Report

Deferred revenue are funds that are prepaid by the sponsor at some point during the project.
To calculate actual funds received from a sponsor, subtract the Billed and Unbilled Account Receivable from the Revenue Account, and add any Deferred Revenue.
The Financial Information Library has a two queries in the GRANTS/CONTRACTS folder to get Cash information about Projects:
Actual Cash Received Project is a FIL that can be used to find out the Actual Cash on Projects for a particular month.
Project Cash Position Change is a FIL that can be used to calculate the change in the Cash position for projects in a time frame.