ePR – Student & Educational Payments
Payment Type: Student & Educational Payments (SP)
Business Purpose: All
Definition:
Payments made to or on behalf of students who are not students of the U of U. This includes individual insurance premiums, student assistance, student contest prizes or recognition awards, payments towards an individual's student loans, tuition payments directly to other institutions on behalf of an individual.
Example(s):
Student Loan Payment: As part of an employment offer letter, the department agrees to pay a portion of an individual's student loans on their behalf.
Tuition Direct to Institution: As part of an offer letter, a department agrees to pay for tuition of behalf of an individual directly to the educational institution.
Student Assistance: A student is to be given funding to support them in an extenuating circumstance.
Student Contest Price/Award: A student wins a monetary contest prize or recognition award (e.g. "Best Student Tutor").
Insurance Premium: Liability or health insurance premiums need to be paid on behalf of the institution.
Documentation:
Invoice, statement, or other document substantiating payment amount. Tuition or insurance payment should include a copy of the individual's account statement.
A copy of the award letter should be attached.
Verification of address for the payee. While these payments are not always taxable, a W-9 can be used for this purpose.
Department must indicate if the payee is a non-resident alien. W-8 BEN is required for payments to students who are Non- Resident Aliens.
Additional Approvals:
Tuition paid on behalf of a current U of U student needs Scholarship Office approval. Tuition paid on behalf of a U of U employee needs "Tax Tuition (Central) Review" approval. Simply click the "Add Approver" button in the Approvals section of the ePR.
If the payment needs to be separate from other payments to the same payee, select "Yes" in the "Separate Payment" ePR field.
Additional Information and Resources:
These payments often require documents to be included with the check. If this is the case, select the "Stuffer as a Check" under Payment Option.
When paying insurance on behalf of a student, the insurance payment stub must be sent with the check.
---
Payment Sections
---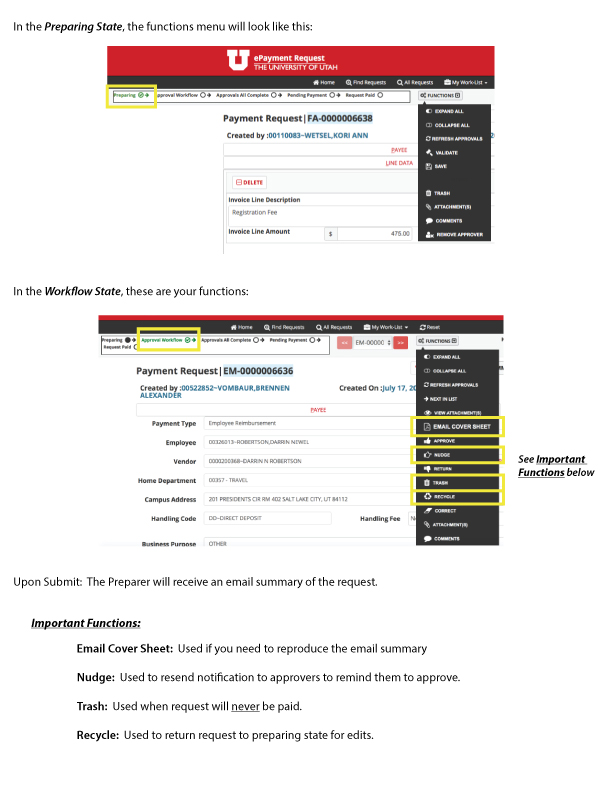 ---


---


---

---

For Preparers: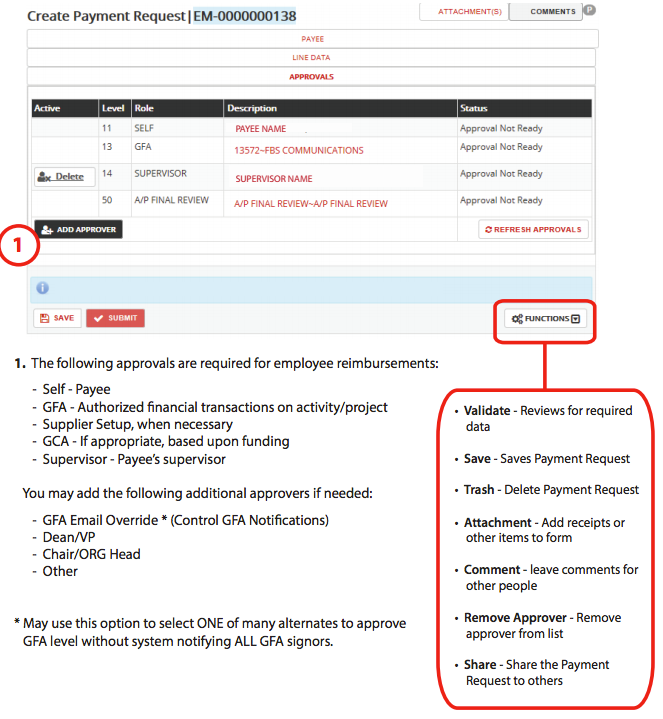 For Approvers: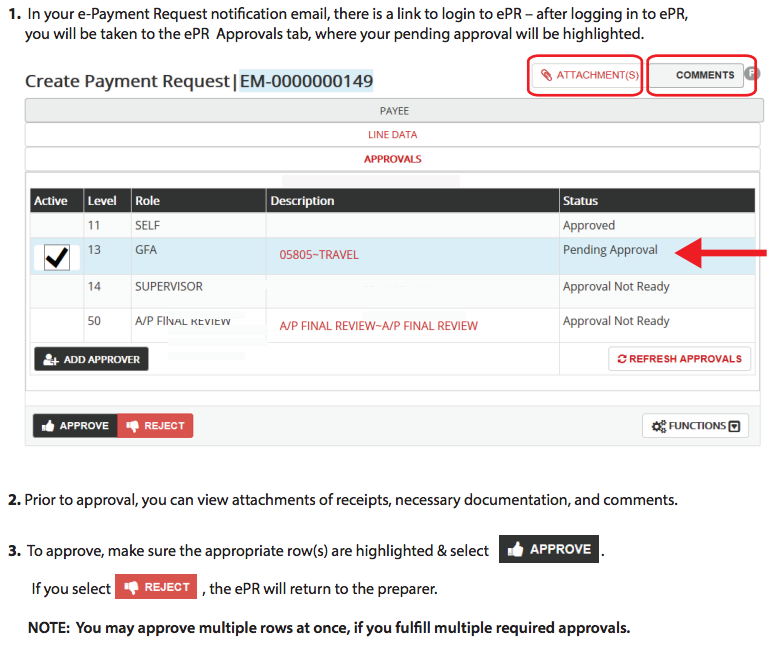 ---

---