ePR – Petty Cash
Payment Type: Petty Cash (PC)
Business Purpose: All
Definition:
Payments to established petty cash custodians to replenish petty cash funds. Petty cash is considered very high risk. Internal and external reviewers/auditors will always scruitinize documentation with the assumption the cash has been mishandled. The custodian should provide quality documentation with this perspective in mind.
Example(s):
A department has used almost all of their petty cash funds and need to replenish the cash available.
The department runs a study whose subjects must be compensated for their time with cash payments.
Documentation:
Electronic copy of original receipts. (Originals can bet be kept on file in department.)
Petty Cash Reimbursement Form. Payment total must match distribution total. https://fbs.admin.utah.edu/download/ga/pettycashreimb.pdf
If human subjects are compensated from petty cash, submit a Patient Reimbursement Request form as part of the documentation. https://fbs.admin.utah.edu/download/AP/pthst.pdf
W-9 if vendor is new or their information has changed.
Additional Approvals:
Department Head Approval on the Petty Cash Reimbursement Form.
New petty cash accounts must be set up through Financial Reporting & Accounting prior to reimbursement.
Additional Information and Resources:
Access to this payment type is granted through the petty cash set-up process and is only available to the custodian.
Be sure to indicate "Yes" under the "Separate Payments" ePR field. Also, be sure to select a handling code that prevents the payment from being directly deposited into the employee's personal account.
University Policy 3-011—Petty Cash Funds
If applicable, review Human Subject Payment Procedure. https://fbs.admin.utah.edu/download/AP/ResearchPartPayments.pdf
---
Payment Sections
---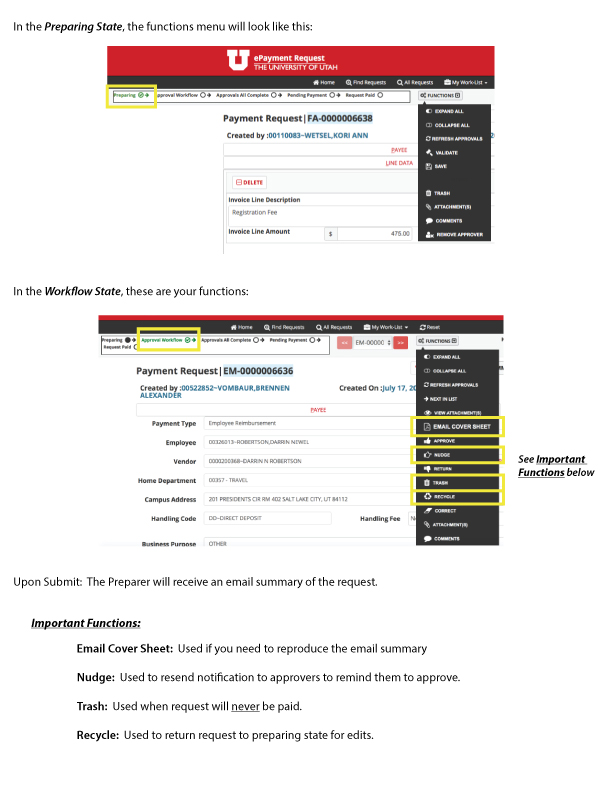 ---


---

---

---

For Preparers: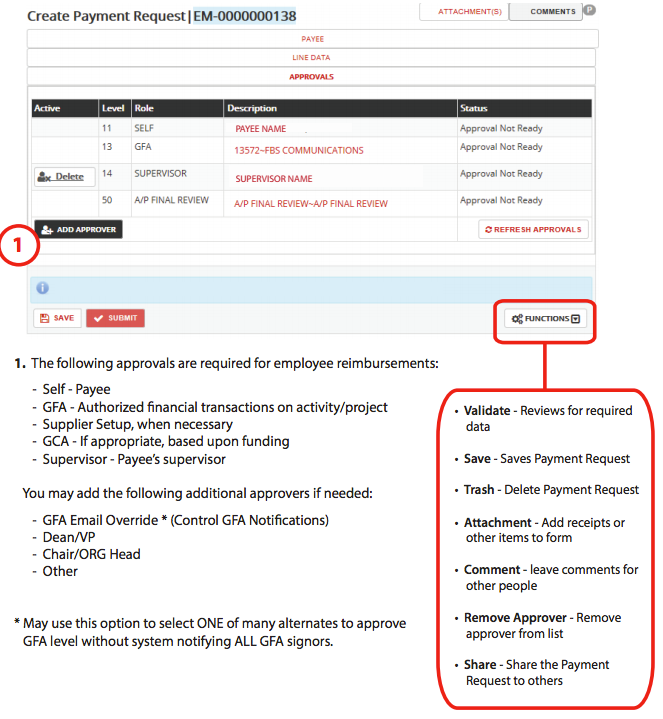 For Approvers: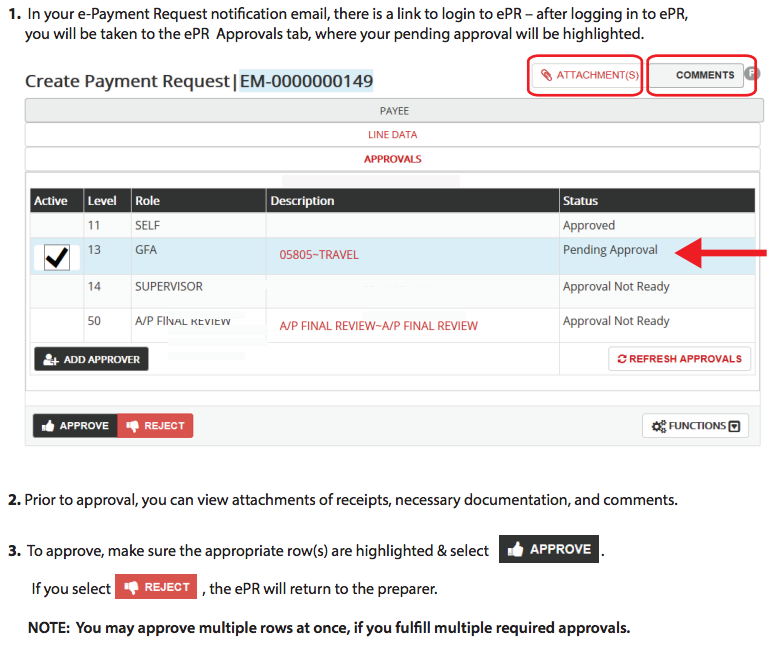 ---

---