ePR – Guest Lecturer/Performers
Payment Type: Guest Lecturer/Performer (GP) Business Purpose: All
Definition:
Payments for performers, keynote speakers, or guest lecturers. Typically one time engagement for individuals or groups who expect payment. Services that are not of a lecturing/performing nature or are provided repeatedly over a period of time must be submitted via the "Independent Contractor" payment type.
Example(s):
Performer: A department hires a quartet to play at a fundraising event.
Guest Lecturer: A department requests a professor from Stanford to come and speak at a seminar.
Documentation:
If a federal contract or grant is being used to pay this type of expense, a signed invoice is required.
Guest Lecturer/Performer Agreement
W-9 if vendor is new or their information has changed.
Additional Approvals:
Account Executive/PI and Chair/Dean/Director signature on the Agreement.
No additional approvals needed.
Additional Information and Resources:
Any payments to current University of Utah employees must be made via Payroll Ad Comp, not through ePR.
If Travel expenses are part of the agreement and are documented with individual receipts, they can be submitted separately through a non-employee reimbursement payment type. The advantage being that the reimbursed amount would not be tax reportable.
---
Payment Sections
---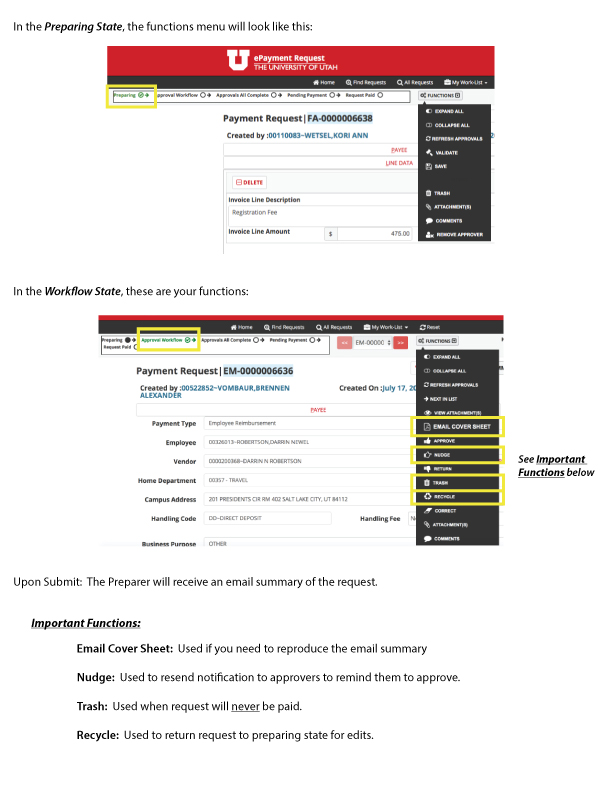 ---


---

---

---

For Preparers: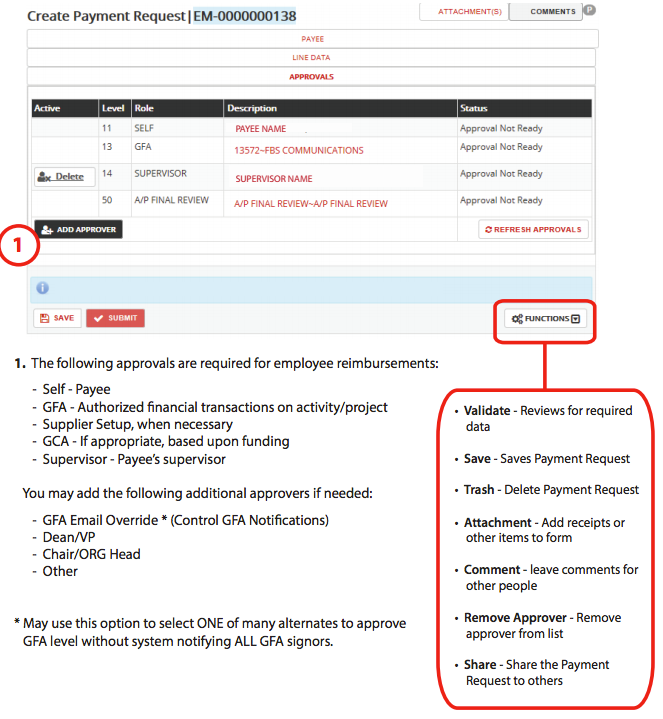 For Approvers: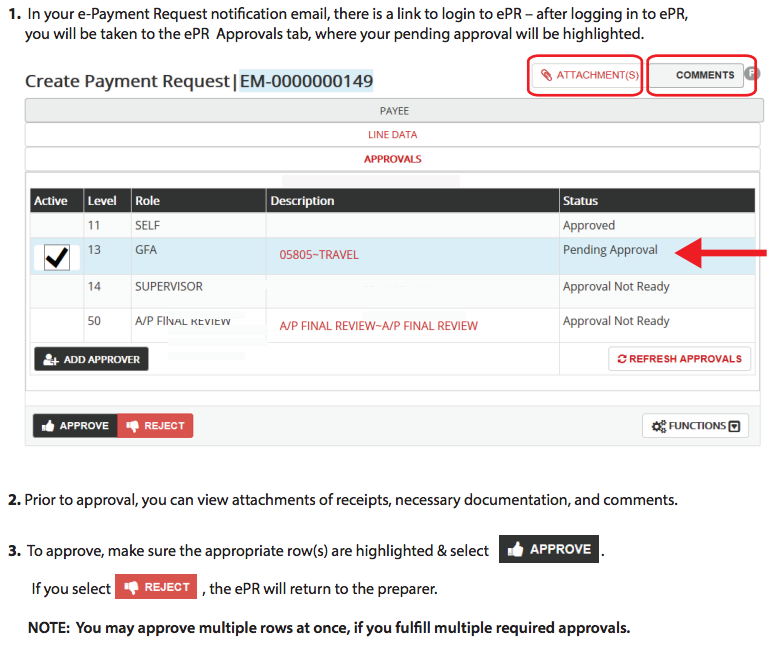 ---

---