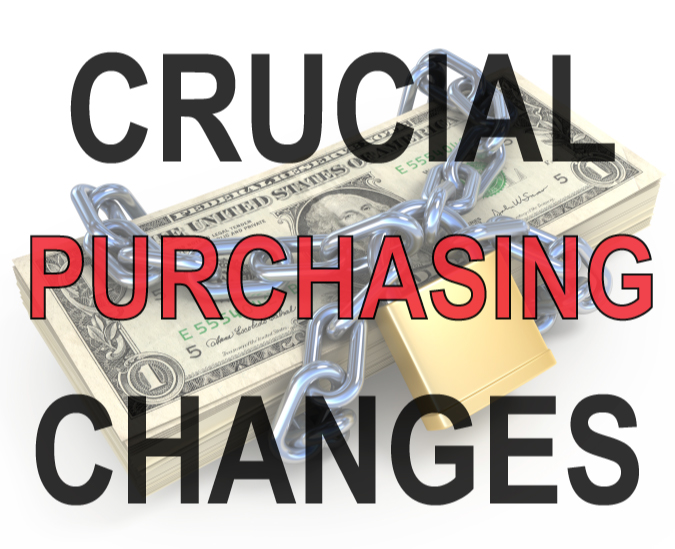 Pursuant to changes in the State of Utah Procurement Code effective May 1, 2013, University policies and rules regarding procurement have been revised, consolidated and simplified.   This has been a significant effort that started with a large stakeholder team from several departments including the Office of General Counsel.  The regulations were thoroughly vetted prior to approval by the Board of Trustees and needs of faculty and the University Health Care System are reflected in these changes.  Much of the language included in the new policy comes directly from the Utah Procurement Code to ensure compliance.
The new Regulations have been approved and published in the University Regulations Library.  Two former policies, 3-112 Acquisition and Use of Printing, Duplicating and Photocopy Equipment and 3-151 Vending Services on Campus, have been incorporated into the new Restricted Purchases and Special Procurement Rule.  Also, two former rules, R3-100A Solicitation by Suppliers and R3-191A Small Dollar Blanket PO's and Maintenance Agreements, have been incorporated into the revised rules.
The new Policy and rules are numbered as follows:
3-100                      University Procurement (Policy)
R3-100B                Solicitation of Bids, Proposals and the Award of Procurement (Rule)
R3-100C                Requisition Preparation and Processing (Rule)
R3-100D                Delegated Small Purchase Authority (Rule)
R3-100E                Restricted Purchases and Special Procurement (Rule)
Those involved with procurement should know these Regulations.  Contact the Purchasing Department at 801-581-7241 with any questions.