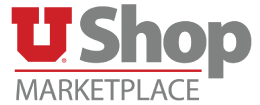 UShop is expanding the ability for you to add additional individuals to the orders you submit, separate from who may be approving an order based on GFA. This enables you to choose others to review and approve the orders you create. This may be useful for special procurement situations arising in your department, or can be used to improve internal controls.
Adding additional individuals to orders is known as either Ad Hoc or Additional Approvals, depending on the specific feature used, and can be done using one or all of the following options:
Cart Status – Ad Hoc
Cart Status – Additional Approvals
Requisition Status – Ad Hoc
In all these cases, the individual you add as an additional approver must approve the requisition for the order to proceed. Item #2 listed above (Cart Status – Additional Approvals) is used for situations where you may need multiple individuals to review the order, as well as setting up a default approver for all orders you submit. We have created documentation to help explain the differences between these types and have provided detailed step-by-step guides, which have been posted on the UShop website and can also be viewed below:
If you have questions, please feel free to reach out to the UShop team via ushop@utah.edu, Teams, or 585-CALL.