What's changing, and when?
Changes will be deployed in two phases in March and April, and the dates and details are listed below. These changes will impact all users and will change the way you navigate the application and complete tasks. We are in the process of creating new documentation to help you navigate this change.
Monday, March 15 – Two Minor Changes
Toggle Button
A toggle button will appear in the lower right-hand corner, which will allow users to voluntarily experience the new user interface early, before it is effective on April 12. You may also switch back to the current user interface if you wish.
This early option will not reflect the final new user interface, but does provide you with an opportunity to get a sense of the changes coming on April 12. Updated documentation we're creating for users will only reflect the user interface you will see on April 12, not this early viewing option.
Toggle Button below, enlarged for emphasis: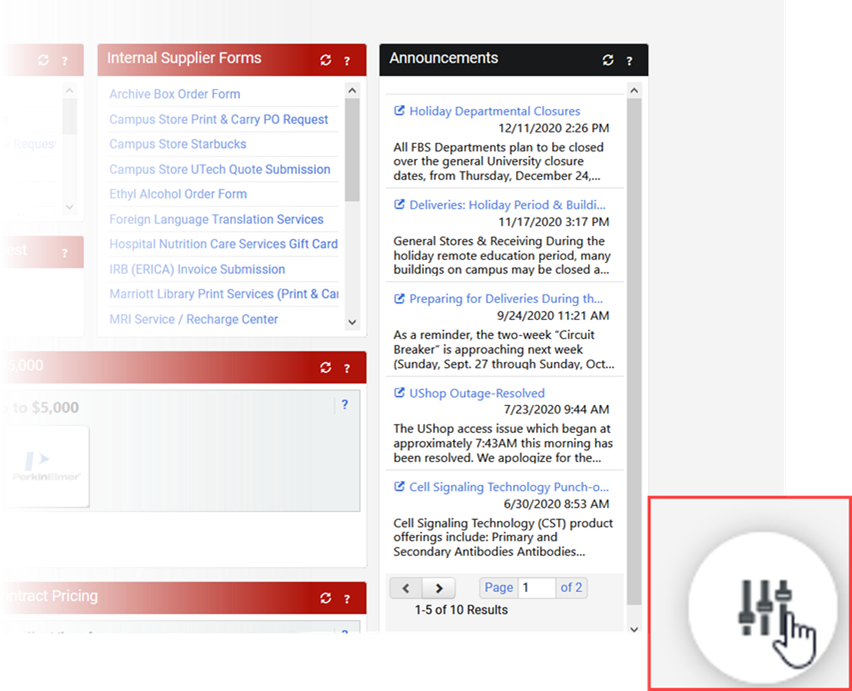 Notification Banner
A notification banner (below) will be present in the production environment inviting users to learn more.
This banner message will appear for all users until the final user interface changes are made on April 12. We do not have the ability to suppress this message.
The link "for further info" redirects to generic information provided by the software vendor which will not include any useful information for University of Utah end users. Because of this, we suggest that users ignore this message.
We are creating documentation for users to help them navigate the new user interface.

Monday, April 12 – All Users Switched to the New Interface
What exactly is changing?
Below is a graphic to help illustrate the scope of the changes you can expect. Everything with a red border is being changed to a new user interface.