McMaster-Carr provides tools, raw materials, and maintenance equipment and supplies. They also have a wide variety of mechanical, electrical, plumbing, and utility hardware.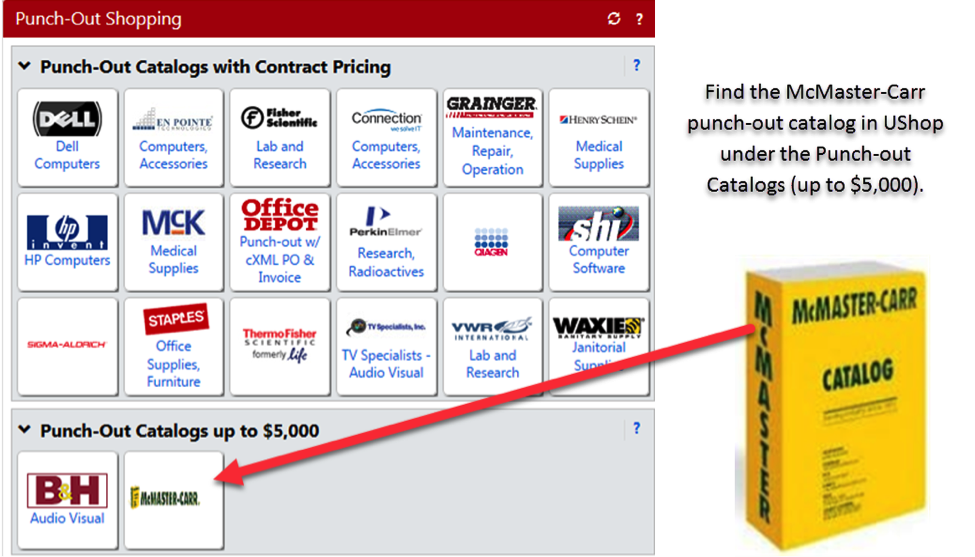 The Advantages of ordering from the McMaster-Carr punch-out catalog on UShop:
McMaster-Carr sends an electronic invoice directly to Accounts Payable
No need for reallocation of charges. Your order is charged to the correct chartfield up front
Your order is sales tax-free
No need to retain hard copy receipts
UShop is integrated with Management Reports, so when there is a question, or when you are completing Evidence of Review, all the information you need is available directly in UShop
If you have any questions regarding UShop or the McMaster-Carr punch-out Catalog, please contact the UShop team.