Purchase archive boxes from University Archives & Records Management in UShop!
We've enabled the purchase of archive boxes in UShop to replace using the paper Campus Order.
How do I use UShop to make a purchase for archive boxes?
Log into UShop and submit your order—all that's required is the quantity needed.
University Archives & Records Management also provides used boxes free of charge for records that require shredding. You may also order these on the UShop form. *Note: you may only order boxes for shredding in addition to archive boxes since the order total/PO amount cannot be for $0.00.
Where can I find this new form?
The form is located on the Shopping Home Page in the "Place an Order" section.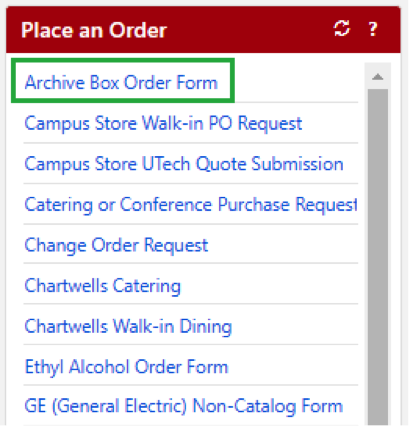 Click here for instructions on using the UShop form to order boxes.