Federal F&A Cost Study Information Sessions October 9, 2013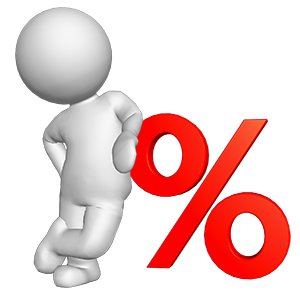 Why will my understanding of "F & A Costs" benefit my department or the University of Utah?
The direct costs of research must be supplemented to reimburse the institution for the indirect costs of research.
"F & A Cost" (Facilities & Administrative) reimbursement is the primary financial source of our infrastructure support for the university's extensive research and education programs, including YOUR department.
Funding for a significant proportion of the University's programs is derived from "F & A Cost" reimbursements.
When you

accurately identify ALL of the "space" that is used on campus for RESEARCH and the related EQUIPMENT LOCATIONS

(labs, research facilities, "common areas", offices, etc.), you will help the university MAXIMIZE the "F & A Cost" rates in future years.
The "space survey" is a critical process.  We need you to detail the functional use of rooms on our campus.  This documentation will be subject to federal and other audits.  The quality of the survey determines the accuracy and defensibility of the "F & A cost" rates.
When you

understand how ALL of your individual and department costs impact the "F & A Cost" rates

, you will help the university MAXIMIZE the "F & A Cost" rates in future years.
2. Why is "F & A" important?
Without the "F & A Cost" reimbursements, our research and graduate teaching enterprise would only be a shadow of its present size and quality.
Growth in "F & A Cost" reimbursements can stave off budget cuts.
Increases in Grants and Contracts awards, with the associated "F & A Cost" rate reimbursements, are combined with other revenue sources to fund the university.
As pressure on federal (also on state and other) budgets mounts and efforts are made to adjust federal funding patterns, an informed and united academic constituency will be necessary to sustain reasonable funding levels for research and for higher education.
3. What is the financial impact?
The university's on-campus research "F & A cost" rate has been fairly stable since 2006 (was 49.5%; now is 49% – effective July 1, 2013).
Other

lower rates

apply to off-campus research, instruction, and other sponsored activities.
Choosing or submitting an incorrectly low "F & A cost" rate costs the university significant reimbursement dollars.
When requests are made to "waive" or to reduce the "F & A cost" rates (or to participate in "cost sharing"), then the university must identify other financial sources to pay for infrastructure costs.  YOUR department may have to pay those costs.  Alternatively, there may be reductions in services, staff and faculty positions, available research space, or other expenses.
Remember that the recovery of "F & A Costs" is generally well below the actual cost of supporting research.  For example, there is a "cap" on "allowed" administrative costs.
4. Who should understand "F & A"?
Deans, Directors, and Department Chairs
Those who propose and are awarded research grants and contracts – including Principal Investigators, Researchers and their Assistants, Project Liaisons, etc.
Faculty, staff, and the student body – the University community.
5. When?  Where?
Main Campus:
October 9, 2013
9:00 – 9:30am
INSCC Auditorium (north of Park Building), Room 110
Sponsor: Cynthia Furse, Associate Vice President, Research
---
Health Science Campus:
October 9, 2013
1:30 – 2:00pm
College of Nursing Eccles Auditorium, Room 2300
Sponsor: Dean Li, Health Sciences Chief Scientific Officer and Associate Vice Dean for Research.
Questions? Contact Jeffrey West – Associate VP, Financial & Business Services (jeff.west@admin.utah.edu or 801.581.7520)