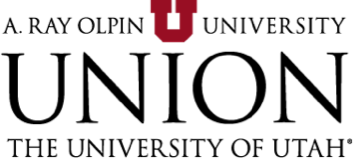 Order movie tickets, other misc. passes and balloons from the Union Services Desk using UShop!
We've enabled the Union Services Desk in UShop to replace using the paper Campus Order.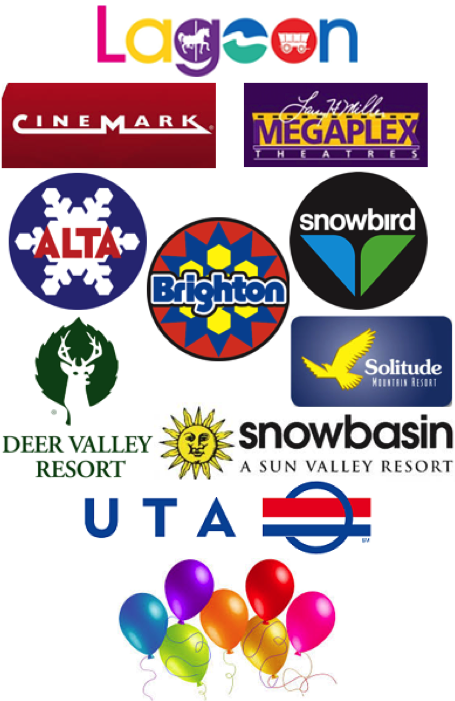 How do I use UShop to purchase tickets/passes from the Union?
Log into UShop and locate the Union Services Desk order form.
Indicate the number of passes* or tickets* needed and submit your order.

*Note that there are limits on the number of tickets that can be purchased per department, per day. These are noted on the form.
How do I use UShop to purchase balloons from the Union?
Contact the Union to place your balloon order.
Log into UShop and submit your order—all that's required is the order number, amount and a pickup date
Where can I find this new form?
The form is located on the Shopping Home Page in the "Place an Order" section: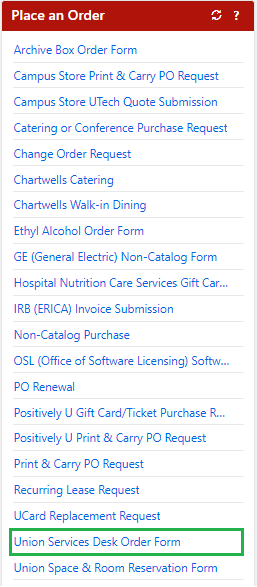 Click here for instructions on using the UShop form to reserve rooms or space at the Union.
Benefits to using UShop vs. paper Campus Order
Utilizes approval based on GFA and electronic workflow, like all UShop orders.
Orders are received and processed quickly, with a link in Management Reports for easy tracking.
The Union will handle timely billing of each order – no more waiting for a Campus Order to process!
No more paper Campus Order copies to manage or sign.