The UShop Team is working hard to develop useful tools to partner with our current and future UShop users to address our supplier base.  Our objective is to increase the number of useful suppliers available in the Marketplace for both Non-Catalog shopping and NoPO submissions.  Future UShop development will also require a more robust supplier base.
This post describes one new path for our campus user-partners to help in this initiative…
New: Vendor & Voucher lookup (CIS web applications)
These applications have a new look and feel, and now display helpful supplier information with your search results.
This new functionality provides a quick way to identify which suppliers have been enabled in UShop, and allow users to initiate supplier enablement directly from the search results!
A button allows users to request an existing PeopleSoft vendor be enabled within UShop, there is also built in functionality to request a brand new supplier not currently found in Peoplesoft.  NOTE: Campus user-partners are most helpful when they provide the contact name and direct contact information for the suppliers they recommend for enablement.  The process outlined below will ask you for supplier contact information so we can reach suppliers directly for their full profile and data.

These screen shots will illustrate the process:
Web application enhancements are found when user selects Vendor Search from CIS: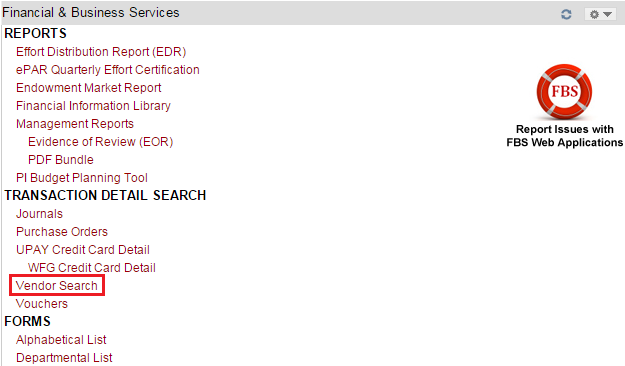 Vendor Search application now updated with a fresh, improved user interface and new buttons for UShop enablement functionality.  A typical Vendor Search experience is demonstrated with these screen shots: