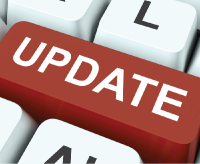 A couple of changes are taking effect today, November 11, in UShop, and we want you to be aware of them. See details below.
• Older versions of Internet Explorer will no longer be supported
• Document Search has changed and is now found in a new menu called "Orders"

From the left toolbar, follow this path to search for Documents:

Time to update your browsers!
As of Monday, November 11, 2019, UShop will no longer work with older versions of Internet Explorer (version 6-10). Supported browsers include: