How is the project going?
We are grateful to those users who have shared helpful feedback, as we have been able to make useful improvements to the user experience.
We are excited that GFA is growing, but we hope to speed up the rate of growth to meet our current deadlines.  We have captured over 1,550 total signatures, and among that number, 41% of all ORG heads, PIs and Account Executives have captured their signatures.  Nearly 47% of 15,000+ designated alternates have been approved by the Account Executive or the PI.
When will FBS sunset the existing Signature Cards?
We will rely solely upon GFA for approval verification of P2P transactions beginning December 1, 2014.  We will not be able to sustain two programs past that date, and systems designed in UShop will rely solely upon GFA for financial approvals.
Weekly reminders will be initiated by FBS and emailed to Account Executives and PIs that have pending alternates to approve.  We will send these reminders until the sunset date.  If signatures are not captured, or alternates are not approved, financial transactions will be delayed until the appropriate steps have been taken in GFA for verification.
What can I do to help?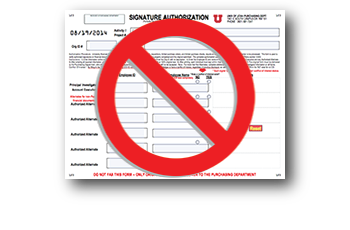 All persons having financial responsibility should capture their digitized signature and ensure that appropriate alternate requests are approved.  We have developed FILs for business officers that need detailed lists of missing signatures or pending approvals.  If you need help with the FIL reports, you may request help using our Ask Us form.
What if my department needs more personalized help with this process?
We have developed a form where departments can request GFA styluses to assist in the process.  This form also has an option to request additional GFA instruction for one person or for a group.  Submit form here.
Why is Financial & Business Services digitizing signatures?
FBS has begun work on the P2P initiative, which is a series of projects to modernize processes that begin with making a purchase and end with making a payment.  These widespread efforts will reduce our reliance upon paper-based "forms" and routing, and in some areas, will eliminate paper altogether.  Electronic routing requires an infrastructure of financial organizations, knowing how they roll-up to higher ORGs and who is authorized to approve transactions on each activity or project.  GFA, therefore, is essential to the success of the overall P2P initiative.
Once paperless processes are built, our reliance upon the images of the digitized signatures will eventually diminish. It is essential, however, that during the transition to a paperless system, we are able to verify approvals on all transactions, so we need to capture signatures as part of making online alternate designations.
How secure is my signature? How will it be used?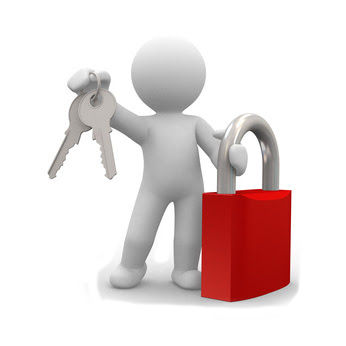 The image of your signature is stored behind the same CIS security that keeps your bank account and payroll information secure.  The groups that have access to see your digitized signature in GFA for verification of approvals is the same group that had access to the image of your signature in the soon to be shut-down Signature Card system.
The system only allows a user to change his/her own signature.  Employees will be given view only access if it is essential to their job functions.
What if I don't like my digitized signature?
We require only a 'reasonable facsimile' of your signature for verification when we review University financial transactions, but we understand that there are individuals with a very precise signature that they are unable to duplicate with a stylus and a tablet.
If you have tried to duplicate your signature using the recommended methods, and are unhappy with the appearance of your digitized signature, you may download the following PDF to be used as a template for uploading a scanned version of your signature.
Detailed instructions on this PDF will indicate how to send the scanned version to our staff for manual upload to the tables.
We value your feedback!  Please share your ideas.