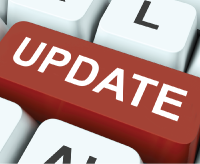 SAP Concur is automatically releasing a new user interface (UI) on October 1, 2022 to all of their clients –the NextGen UI will change the 'look and feel' of how a traveler completes a Request and an Expense Report.  
The NextGen UI is optimized to give you more value from the Request and Expense solution:  
Accessible design for everyone: SAP Concur uses an inclusive approach to the design and engineering of the NextGen UI using the SAP Accessibility Standard. 

 
Improved employee experience: the updated UI is designed to be more intuitive and provide a guided experience for all users.

 

Built for continuous innovation: SAP Concur is committed to delivering new features and enhancements on the NextGen UI

 
Approvers will still have the same legacy UI view while reviewing requests/reports in their Approval queue.    
The UTravel website training and reference material will be updated to reflect the NextGen UI. Explore the new interface with a quick demo of Concur NextGen UI: Request (7 min) and Expense (7 min)   
If you have any questions, please contact Darin Robertson at darrin.robertson@utah.edu or (801) 581-7274.  
Thank you,
Darrin Robertson, Associate Director of Travel & Reimbursement Services