Do you have airfare or TCard transactions that have not been reconciled? Do you receive Concur emails reminding you to do your expense report? These transactions need to be put on a Concur expense report after the trip is complete.
Quickly and easily expense these transactions by following the steps below (AND you do not need a Request #, either!):
1. Highlight the transaction(s) listed in "Available Expenses" section.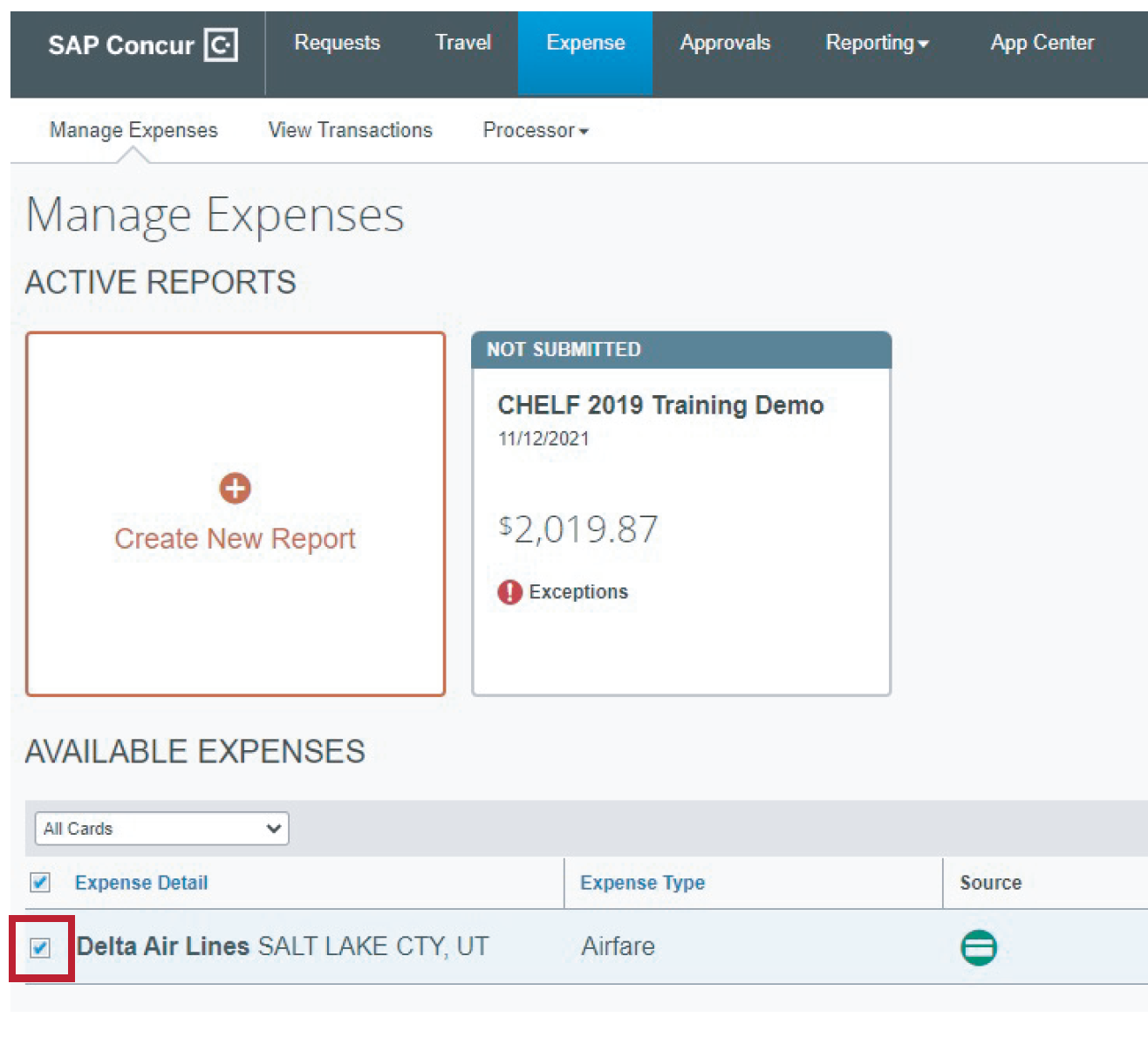 2. Select "Move" then "To New Report"

3. You can either add an existing Request by clicking on "Add" under "Requests" or you can fill out the Report Header page. Whichever you select, make sure that under "Trip Type" you select, "Campus – TCard Dept Reconciliation ($0)" or "Hospital – TCard Dept Reconciliation ($0)" depending on whether or not the BU = 01 or 02. 
Because you are reconciling airfare booked by the onsite agents and/or reconciling TCard transaction(s), the department will not be charged a Concur Expense Report fee.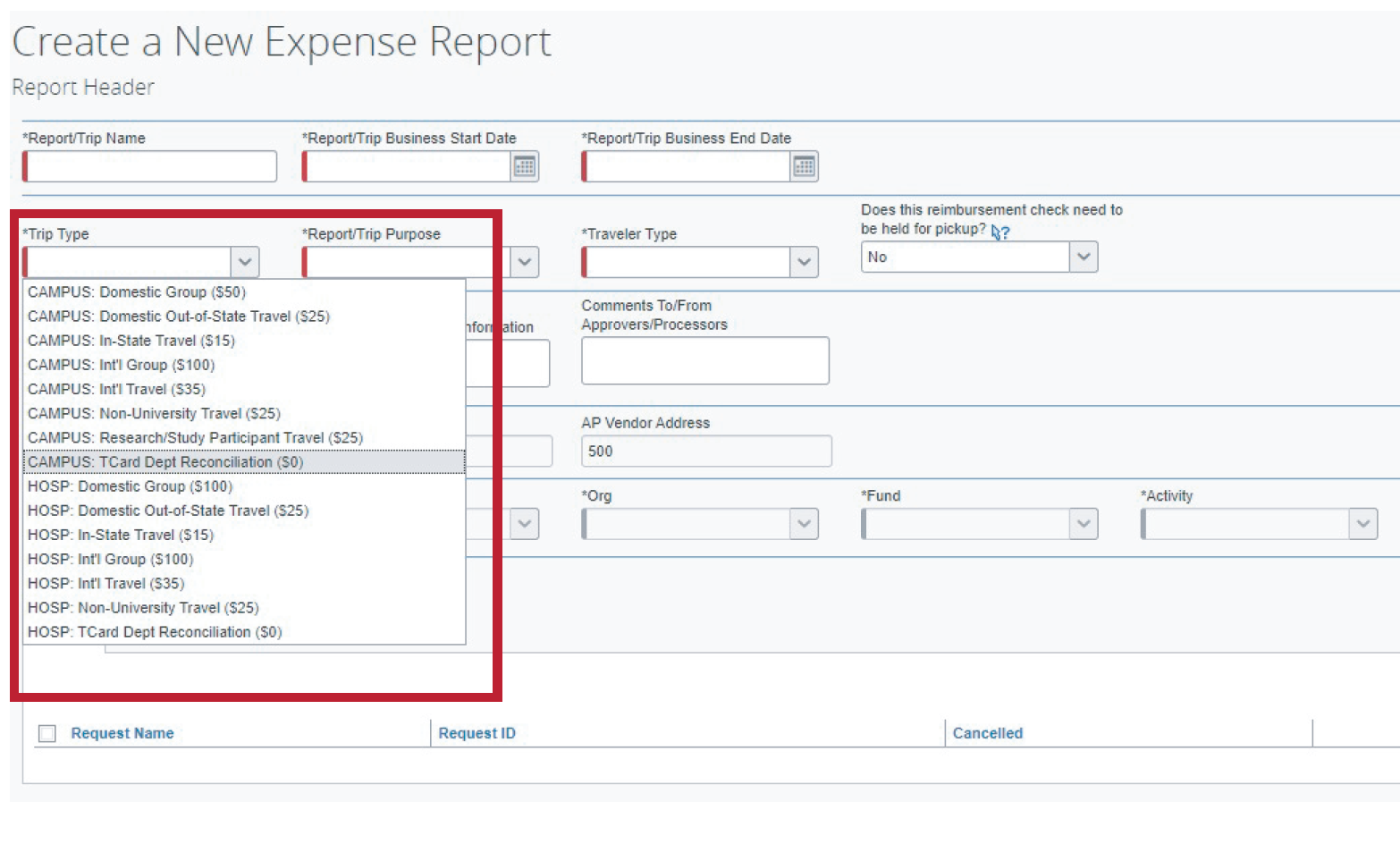 4. Once the Report Header is filled out, click "Next >>" in the top right corner.
5. This Concur expense report just needs to be submitted by the traveler or the delegate by clicking "Submit Report" in top right corner.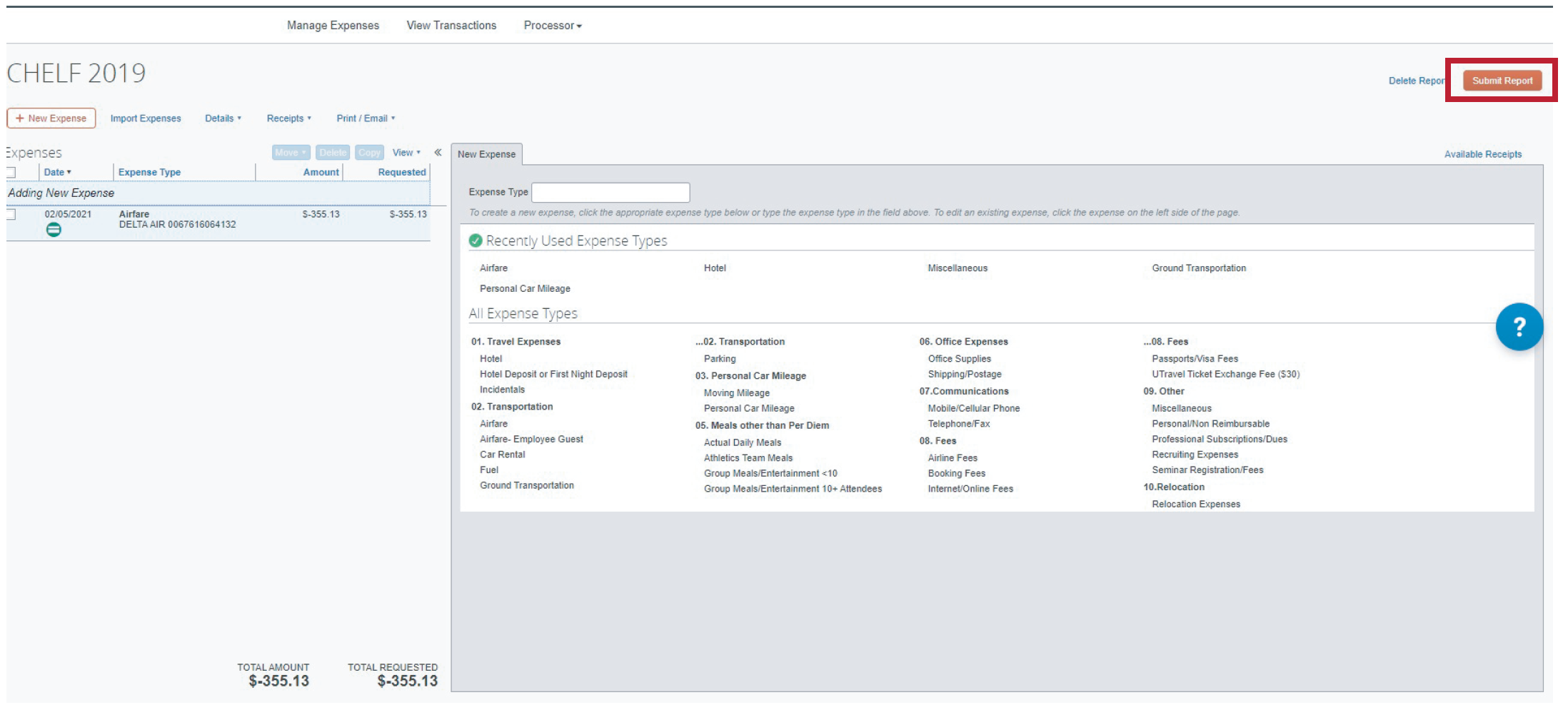 *Remember all TCard transactions are loaded onto cardholder's "Available Expense" section in Concur.
**To get a better understanding of the many icons in the Concur system, please view this guide.
For your convenience, a step-by-step pdf guide of this reconciliation process is available here.
If you have questions please contact Travel & Reimbursement Services at travel_questions@utah.edu or 581-7142.