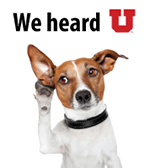 We have been reaching out to many of you to close your Legacy trips, and we understand that this is causing significant challenges within your departments, both with gathering signatures in this remote environment as well as compiling documentation.
We have some good news!
We have obtained approval to use an alternative method to close LEGACY trips that may help.
This method is only approved for LEGACY system trips, and is being allowed to help all of us close these old trips and concentrate on other challenges that face us at this time.
Our objective is to close all LEGACY trips by the end of March so we may better focus on preparing campus to leverage the new Concur system as we look toward a reopening of University travel as conditions allow. The University must close these trips to avoid prepaid expenses such as airfare, conference fees, etc. being considered taxable income to the traveler.
This exception procedure will not apply to trips where:
There was a cash advance – these will require the full substantiation procedure of a Final Reimbursement, or
Trips that have been pre-expensed in the Concur system – we will work with departments to close these trips as we finish shutting down the Legacy system.
We appreciate all your support as we prepare for future travel.