We have seen a few instances lately where the traveler's name in their Concur profile was replaced with their name from the University of Utah HR system, which in some cases may be different.
The Concur profile name needs to match the identification that the traveler uses to check-in at the airport (Government-issued ID). Please make sure you and/or your travelers have verified that the name in the Concur Traveler profile matches the current government-issued ID that is used at the airport.
If the name needs to be changed in SAP Concur, please email travel_questions@utah.edu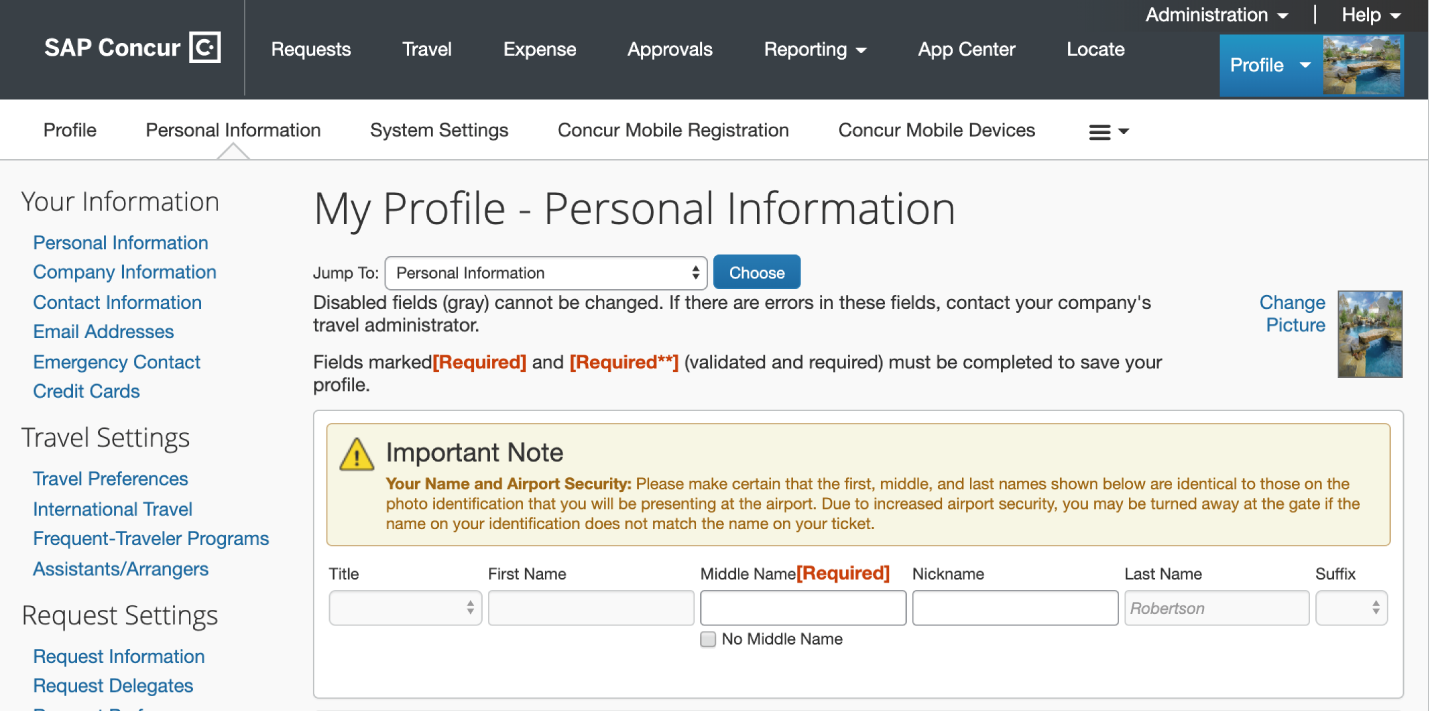 ---
Do you want extra help with your expense reports or any other UTravel functionality? We host a workshop each Friday where users can get one-on-one help.
These sessions require registration beforehand, and you can register at the links below:
Campus Employee Registration | Hospital Employee Registration
Participants are encouraged to bring their laptops. Seats are limited, so please only register if you plan on attending.
UTravel Reference Materials | Ask Us | Training Registration