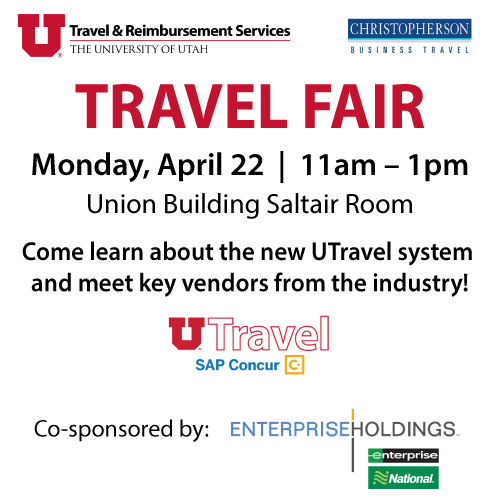 Travel Arrangers are invited to attend an informative Travel Fair to be held at the Union Saltair Room on Monday, April 22, from 11am to 1pm.
Christopherson Travel has invited key vendors to answer your questions and tell you about services available to you.
Travel & Reimbursement Services will be available to answer your questions about the new "UTravel" system coming in the upcoming months.
This is an exciting opportunity to network with colleagues and vendors, find out about exciting changes and enjoy a treat!