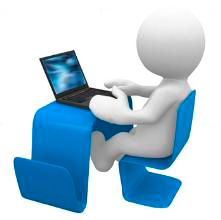 The University of Utah travel training is now available to complete online!
The in-person training is not going away – we are just expanding our offerings to better meet campus needs. For those interested, an in-person course will continue to be available every six weeks.
The new online Training Guide is great for existing users as well – giving those who have not had recent training a chance to refresh their knowledge. We encourage everyone to read through the reference manual and test themselves with the quiz, in order to familiarize themselves with current practices and policies.
For more information about the new online training, click here.