We have updated the Travel System accessed through CIS to increase efficiency for our Travel Planners.  The most significant changes have improved the three-step airfare reservation process.  Our system now uses available trip information from Register Trip to populate many required fields.
View this Power Point presentation to learn more: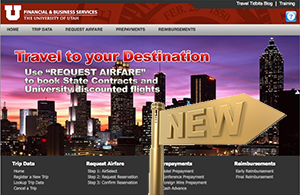 Having Trouble viewing the presentation? Click here for a printable document.