Removing Travelers and Arrangers
How do I remove myself as an Arranger for a Traveler?
1. Login to your profile and select the
Travel
tab.
2. Select the
Arranger
tab >
I'm Assisting
tab.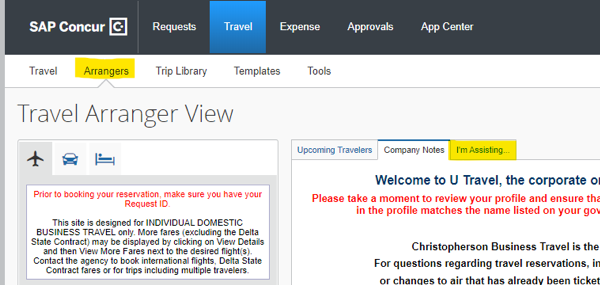 3. Delete the travelers that you no longer need to arrange for.

4. Select the
Profile
button on the top right corner of the screen and select
Profile Settings
.
5. Select
Expense Delegates
.
6. Select the
Delegate
for tab, then select the travelers you want to delete and click
Delete
.