What do I need to do if I have received this error? (if the traveler creates an expense report via the mobile phone) "You have not attached a completed Request to this expense report. All expense reports require an approved Request prior to traveling…"

If you choose to create an expense report via the Concur Mobile App, you will need to attach the Request ID to the Expense Report. Go to Expense Report > Details > Report Header.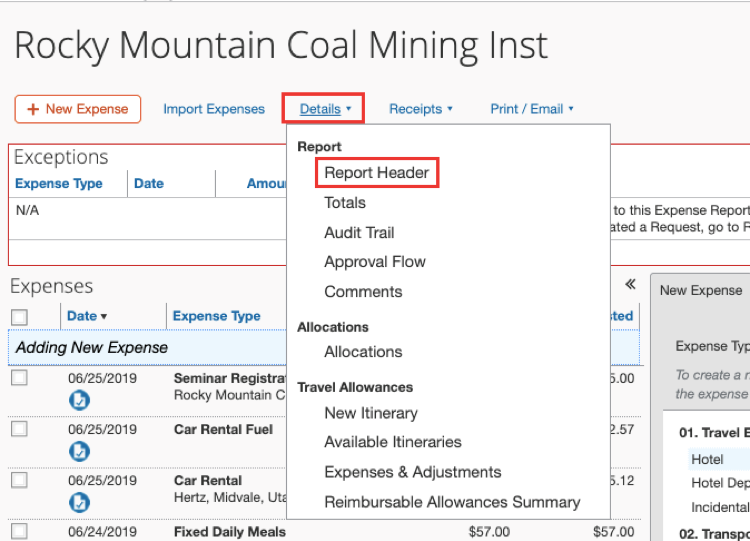 Scroll down to the bottom of the Report Header and click "Add",

then choose which Request ID needs to be tied to this Expense Report.