Tracking and Inventory System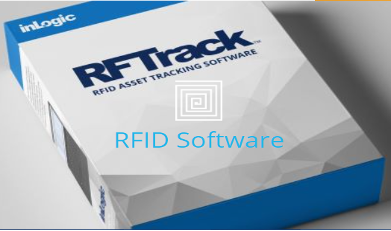 The Property Accounting Office is pleased to announce RFTrack, the new capital and noncapital asset tracking software using RFID asset tags.  RFTrack is a web-based RFID tracking software platform that has been server-installed on-premise at the Data Center and integrates easily with PeopleSoft.
Radio Frequency Identification (RFID) tags along with the RFTrack software will help streamline your physical fixed asset inventories, locate missing equipment, track location movement/visibility and automate inventory audits.  These RFID tags include a chip and 2D barcode so that performing your physical inventories will speed up to 15-20 times faster when using a mobile RFID scanner loaned from the Property Accounting Office.
The RFTrack Server web-based interface is an intuitive, easy to use fixed asset tracking application. It is designed to allow departments to easily manage asset information, location information, pictures, documents, custom fields, configuration settings, data import/export from PeopleSoft and reporting.  Because it is web-based, there is no software to install on each user's workstation. 
Capital asset information will continue to be maintained in PeopleSoft by the Property Accounting Office. However, the departments can update and maintain asset information by downloading data back and forth such as location, asset description, manufacturer, model, serial number, and tag number using RFTrack at their desktop or using the scanner's mobile application.
Noncapital assets, according to Policy 3-041: Accountability for Noncapital Equipment, are required to maintain at the departmental level.  Nevertheless, by using the RFTrack inventory software, this task is easily achieved.  Property Accounting will provide an upload spreadsheet with 20 fields for the initial upload of noncapital assets.
---
RF Track Training – Contact Robin Love, 801-581-3973
---
Resources
If you are experiencing any issues with opening or downloading these files, please try right-clicking and selecting Save Link As… or clear your cache and cookies. If you still have issues, please try a different browser, or open the link in a new incognito window. 
RF Track
Annual Inventory Procedures
Off-Campus Equipment
Retirement/Transfer of Equipment
Retirement/Transfer Form   If you have trouble downloading the RT form or the automatic number is not populating correctly, please use Chrome or Chromium-based Edge. Make sure to enable JavaScript in settings.