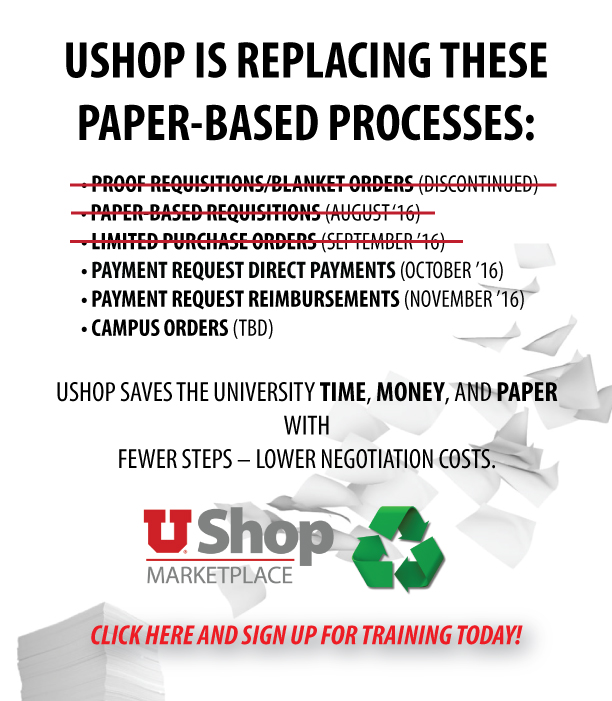 Proof Requisitions/Blanket Orders
All fiscal year 2017 Proof Requisition/Blanket Order process will be completed using UShop.
What should my department do?
All departments that use the Blanket Orders will need to have their users trained and using UShop prior to July 1, 2016.
Our training sessions will demonstrate how users will replace Proof Requisitions using the system.  We will also be providing one-on-one support, if necessary to help departments through this transition.
How do we replace Proof Requisitions?
The table below is presented here to give our users a very basic idea of the options available to replace the paper-based processes.  We understand that there are Blanket Orders that do not easily fit in these categories, and we are ready to help our users initiate the appropriate replacement.  If you have concerns, use our ASK US form, and we will help you.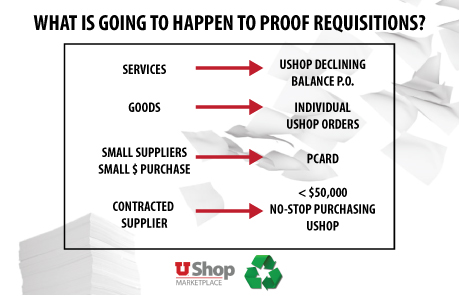 More information to follow as each date approaches.  Subscribe to our P2P Blog to receive our posts in your email inbox.