General Graduate
Tuition Per Semester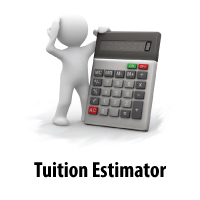 For Summer 2019, Fall 2019 and Spring 2020 (Subject to change without notice)
---

Thesis/Continuing Registration:
Nonresident tuition is not imposed on matriculated students whose total registration in a given semester includes only courses identified as Thesis (Thesis Research and Faculty Consultation) and courses numbered 6970, 6980, 7970, or 7980.
Continuing Registration (course number 7990) is only available to doctoral students who have been admitted to candidacy. Continuing Registration carries a charge of $37.50 per term. This charge is subject to change without notice.
For more information please visit Graduate School Registration.
---

---
Important Links